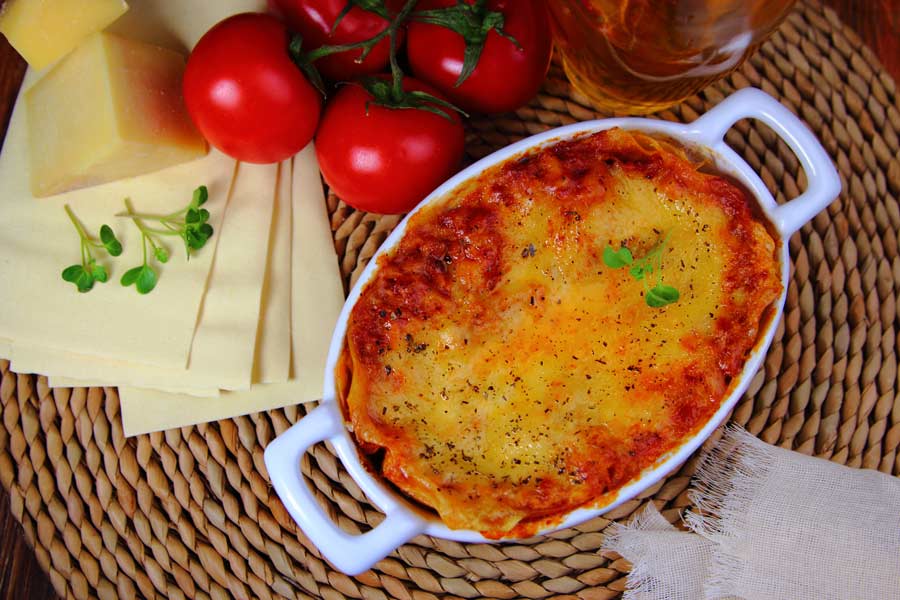 Ingredients
cooking spray
8 ounces spaghetti noodles
2 large eggs, beaten
1/2 cup grated Parmesan cheese, divided into 1/4 cups
1/2 teaspoon Italian seasoning
2 teaspoons extra-virgin olive oil
1 large onion, chopped
2 garlic cloves, minced
1 pound ground beef
salt
pepper
2 cups vodka sauce
1 cup ricotta cheese
1 cup shredded mozzarella
Directions
Preheat oven to 350 F and grease an oven-safe pan with cooking spray (I use a springform pan).
In a large pot of boiling salted water, cook spaghetti for 3 minutes less than package calls for. Drain.
In a large bowl, toss spaghetti with eggs, 1/4 cup Parmesan, and Italian seasoning.  Transfer to prepared pan forming 'crust'.
In a large skillet over medium heat, heat olive oil.  Cook onions until soft, 5 minutes, then add garlic and cook until fragrant, 1 minute. Add ground beef, breaking up the meat with a wooden spoon, and cook until no longer pink, 6 minutes. Season with salt and pepper. Pour in vodka sauce and heat until warmed, 5 minutes.
Spread ricotta over spaghetti crust , then pour in meat sauce. Top with mozzarella and remaining 1/4 cup Parmesan. Bake until spaghetti is set and cheese is melted, about 30 minutes.
If you use a springform pan, let cool 10 minutes.
ENJOY!!