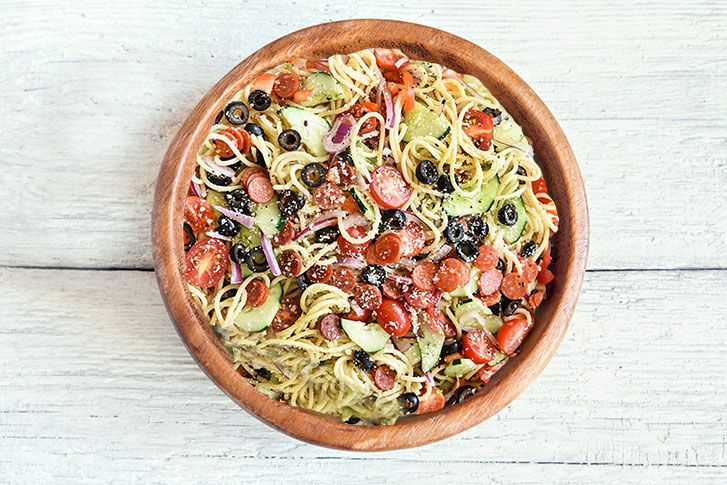 Ingredients
1 box of whole grain spaghetti
Italian dressing, Kraft  Zesty 16-ounce
1 package mini Hormel pepperoni
Parmesan cheese
Perfect Pinch Salad Supreme seasoning by McCormick
Seasonal vegetables:  tomatoes, cucumbers, green pepper, etc.
Directions
Cook spaghetti (whole box) according to box instructions. Drain.
 Cut up raw vegetables.  Add to spaghetti.
Add mini pepperoni.
Mix entire bottle of Italian dressing.
Top with Parmesan cheese and perfect pinch salad seasoning.
Refrigerate 3 hours and serve.
Can make the night before.  Makes a large amount for a big crowd.