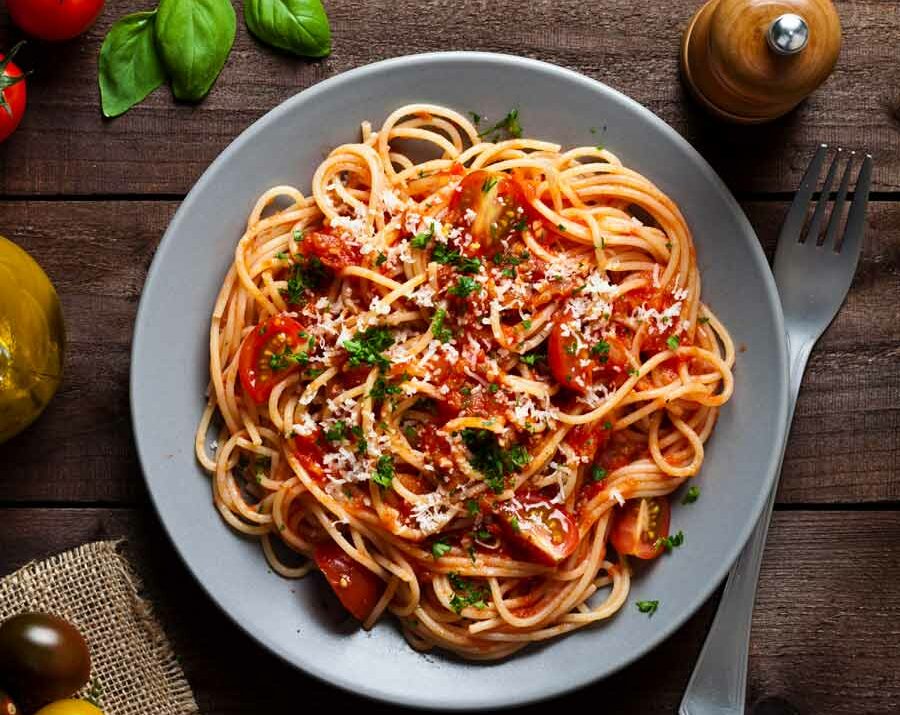 Ingredients
6 tablespoons (good quality) olive oil
1-3 cloves garlic, crushed
1 pound (5-6) fresh tomatoes, peeled and seeded
1 tablespoon minced fresh basil
1 teaspoon sugar
salt, to taste
grated Parmesan
spaghetti noodles
Directions
Heat olive oil, add garlic and cook until blanched (do not brown).
Add tomatoes, basil, sugar, and salt. Stir until blended.
Lower heat and simmer 30 minutes, stirring occasionally.
Cook spaghetti al dente; drain. Cover with sauce and sprinkle generously with grated Parmesan. Mix well and serve with extra cheese.
Serve immediately.