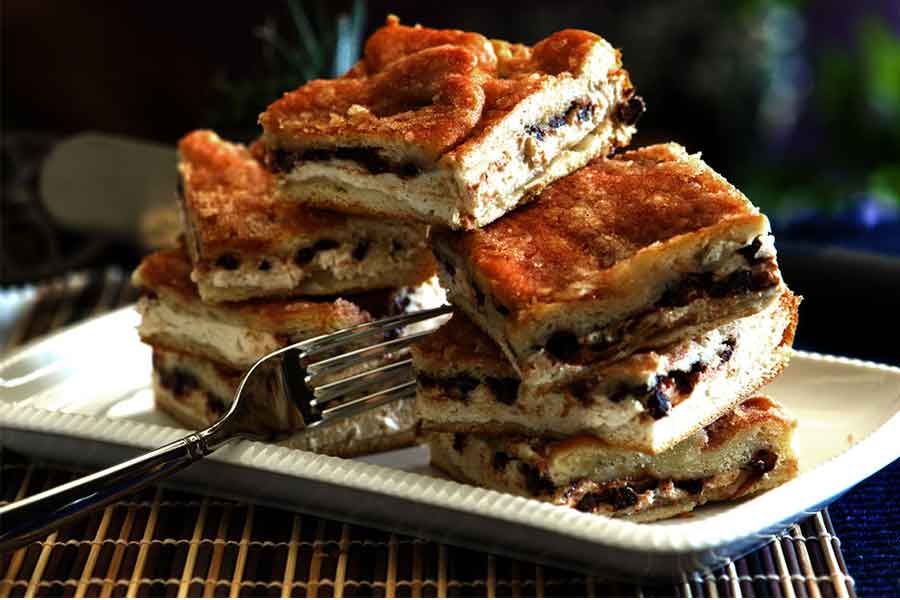 Ingredients
2 packages of cream cheese, softened
3/4 c. sugar
1 t. vanilla
2 tubes of crescent rolls
mini chocolate chips
1 t. cinammon
1/2 c. sugar
1/2 stick melted butter to drizzle
Directions
Preheat oven to 375.
Mix cream cheese, 3/4 c. sugar and vanilla together.
Spray bottom of 9X13 pan and lay out one tube of rolls, carefully pressing seams together to form one crust to all sides of the pan.
Spread the cream cheese mixture over the crust.
Sprinkle mini chocolate chips over the cream cheese mixture, depending on how many/little you want.
Lay the remaining tube of rolls over this mixture the gently press seams together.
Combine cinnamon and 1/2 c. sugar together and sprinkle over the top crust (this makes the goodness layer!).
Drizzle the melted butter over the top and bake about 25 minutes.
Cool completely and refrigerate before cutting bars.