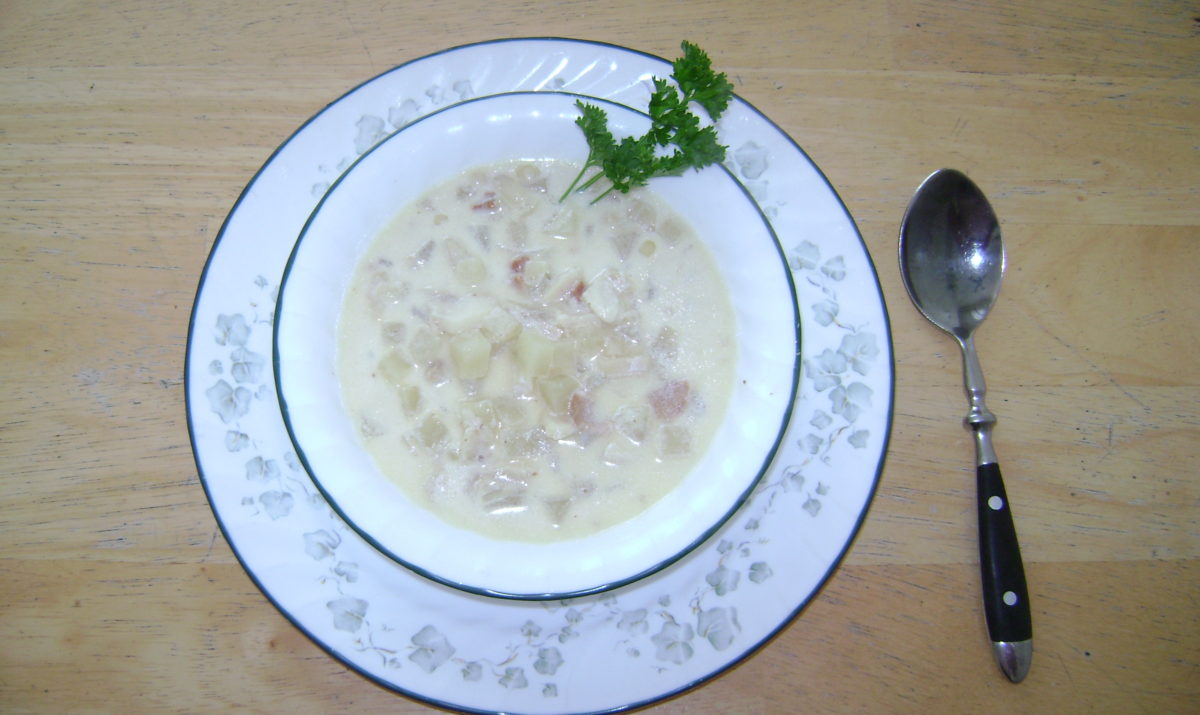 Ingredients
6 slices bacon, chopped
1 medium onion, chopped
1 celery stalk, chopped
1 ½ cup water
1 pound smoked steelhead* (rainbow trout), skin and bones removed, flaked into ½ inch pieces
2 teaspoons lemon pepper
6 cups potatoes, peeled and cubed
2 tablespoons butter
1 quart whipping cream
Directions
Fry bacon. Just before it gets crisp, add the onion and celery. Sauté. Then place in a large stock pot.
Add water, smoked steelhead, lemon pepper, and potatoes. Boil and cook uncovered until potatoes are mostly cooked but still firm.
Stir in the butter and whipping cream until the butter dissolves and the whipping cream is heated to the temperature of the rest of the chowder.
Serve immediately.*Smoked salmon can also be used.