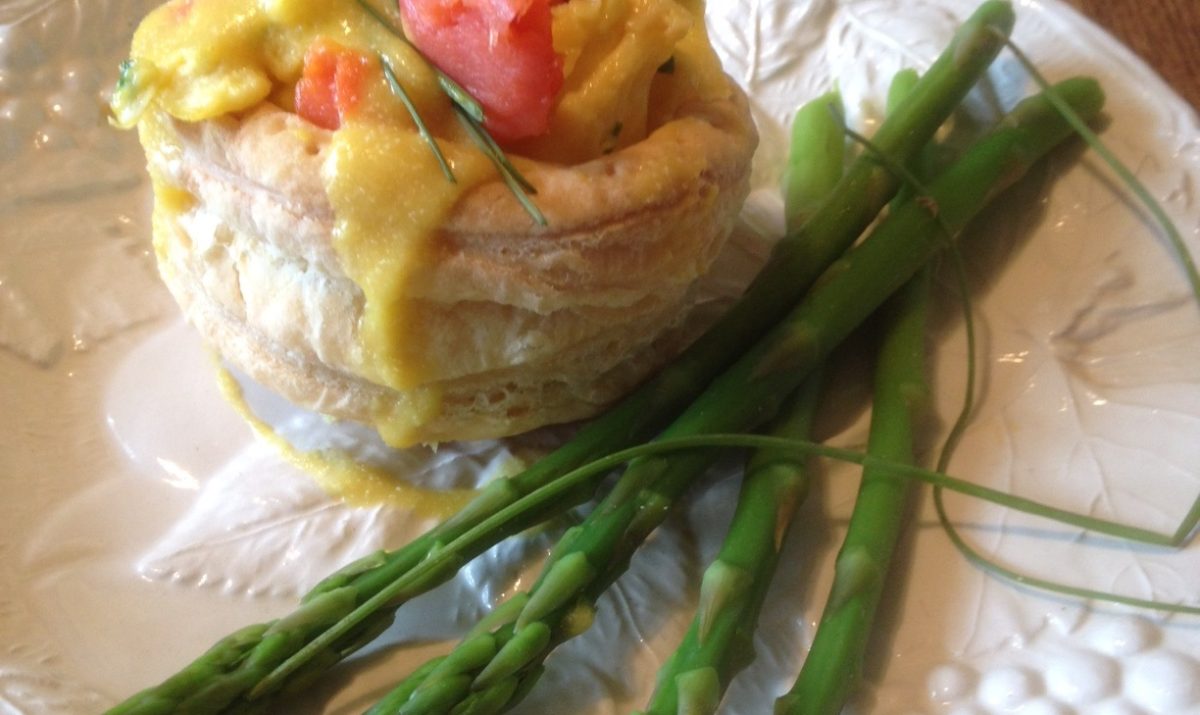 Ingredients
1 10 ounce. package Pepperidge Farms puff pastry shells
1 .9 ounce package Hollandaise sauce mix
8 large eggs
1/4 cup light cream or milk
1 tablespoon. snipped chives
1/2 teaspoon tarragon
dash each of salt and white pepper
1 3 ounce package sliced smoked salmon
2 tablespoons butter
Directions
Prepare pastry shells and Hollandaise sauce according to package directions.  Set aside; keep warm.
Meanwhile, whisk together eggs, cream, herbs and seasoning.
Gently tear salmon into bite-sized pieces, adding to egg mixture.
Melt butter in skillet; pour in eggs.
Cook over medium low heat, stirring mixture with spatula until eggs are soft and creamy.
Spoon eggs into warm pastry shells and nap with Hollandaise sauce.
Sprinkle with chives for garnish.
Serve immediately.