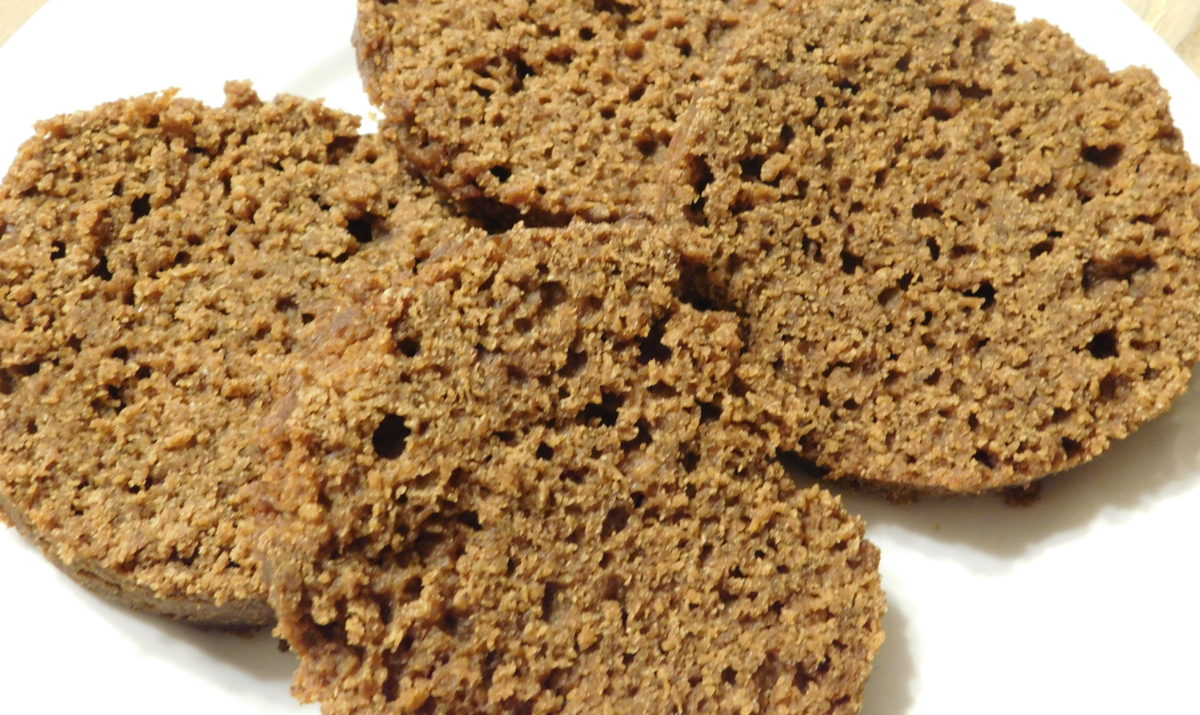 Ingredients
1 cup Whole Wheat Flour (or gluten free flour blend)
1 cup rye flour: light, medium, or pumpernickel
1 cup yellow or white cornmeal
1 teaspoon baking soda
1 3/4 teaspoons salt
1/4 cup brown sugar, optional; for increased sweetness
3/4 cup dark molasses
2 cups buttermilk
Directions
Grease the inside of four wide-mouth pint canning jars, readily available at hardware stores and some supermarkets. Grease the undersides of the lids, too. If you have a slow cooker large enough to hold the four jars, get it out.

To make the bread: Combine all of the ingredients, stirring until smooth.

Divide the batter among the four jars; either eyeball them to make sure the batter is equally distributed (it will come about 2/3 of the way up the inside of the jar), or weigh out the batter as you go; each jar will have a scant 10 ounces batter. Place a lid on each jar, and screw it on very loosely, just enough so it won't fall off.

Place the jars into the slow cooker, and fill it about half full with water, or enough to just about come to the level of the batter in the jars.

Cook on high for about 2 1/2 hours, until a toothpick inserted into the center of one of the breads comes out clean.

Carefully remove the hot jars from the slow cooker. As soon as you can comfortably handle them, remove the lids. Wait about 5 minutes, then gently shake each jar back and forth a few times to loosen the breads. Turn them out onto a rack to cool.

Slice and serve. Wrap any leftovers tightly, and refrigerate or freeze.

Yield: 4 small breads, about 8 slices each.