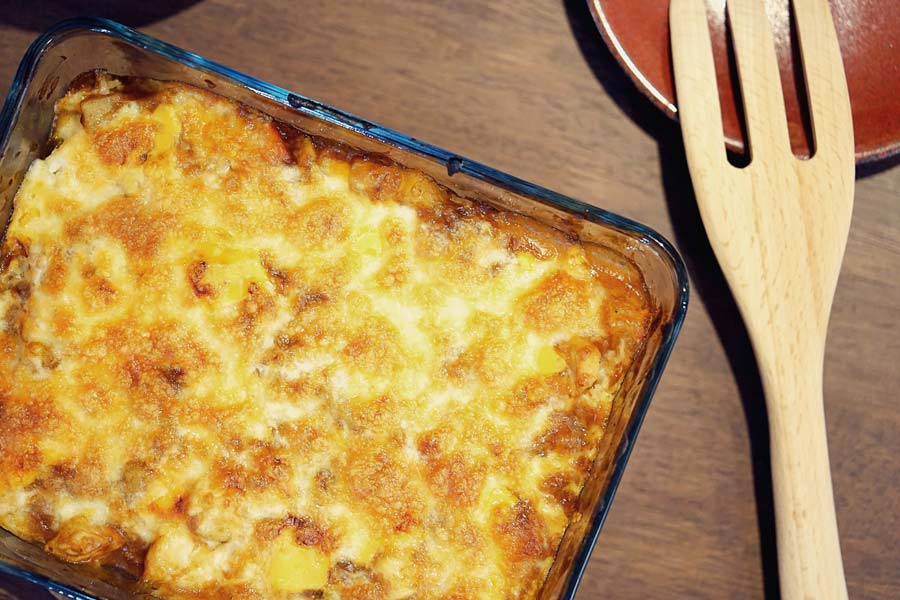 Ingredients
1 package frozen tater tots or potato rounds
1 pound ground beef
1 package frozen broccoli
1 can french fried onions
1 tomato, chopped
1 can cream of mushroom soup
1/3 cup milk
1 cup shredded cheddar cheese
1/4 teaspoon garlic powder
1/8 teaspoon ground black pepper
Directions
Preheat oven to 400 F.
Place potatoes on bottom and sides of pan.
Bake uncovered for 10 minutes.
Brown beef; drain.
Place remaining ingredients over potatoes; reserving some cheese and onions for topping.
Bake uncovered for 20 minutes.
Put the rest of the cheese and onions on top and cook for another 2-3 minutes.