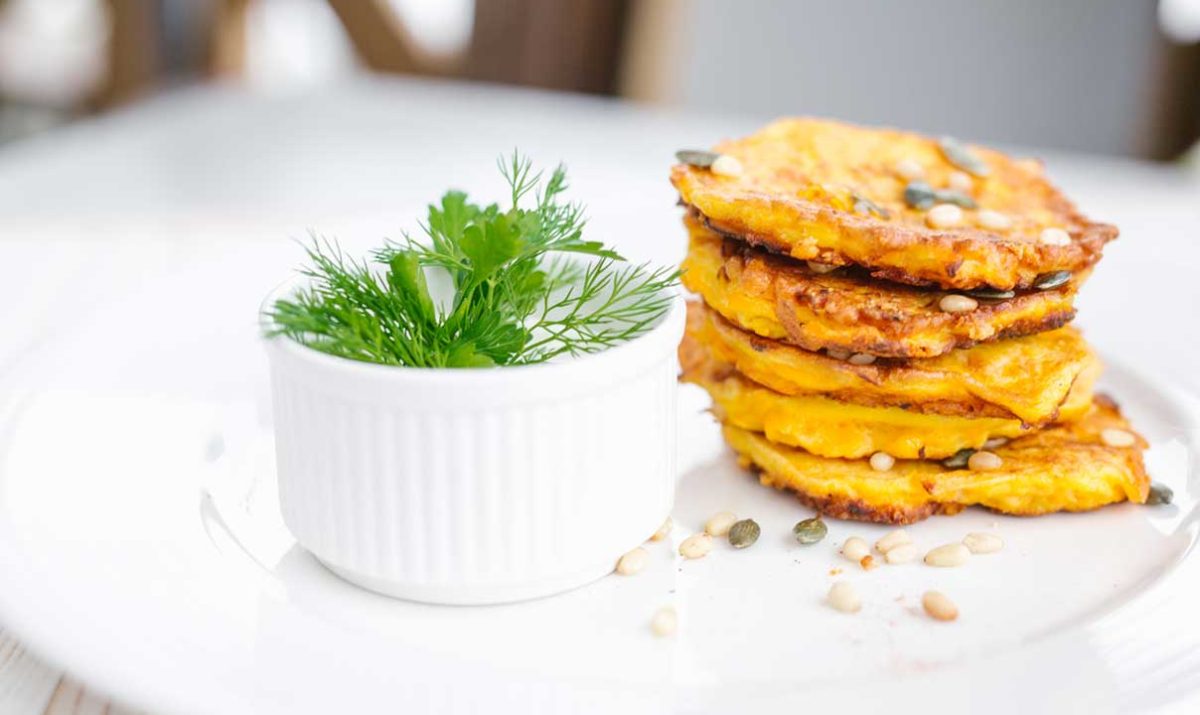 Ingredients
2 cups all-purpose flour
1 teaspoon baking powder
1/2 teaspoon salt
2 cups frozen corn, thawed
1 cup (4 ounces) shredded smoked cheddar cheese
1 cup fat-free (skim) milk
2 egg whites, beaten
1 whole egg, beaten
4 green onions, finely chopped
2 cloves garlic, minced
1 tablespoon chili powder
prepared salsa (optional)
Directions
Combine flour, baking powder and salt in large bowl with a wire whisk.
Stir in corn, cheese, milk, egg whites, egg, green onions, garlic and chili powder until well blended.
Spray large nonstick skillet with nonstick cooking spray. Heat over medium-high heat.
Drop batter by 1/4 cupfuls into skillet.  Cook 3 minutes per side or until golden brown.
Serve with prepared salsa, if desired.