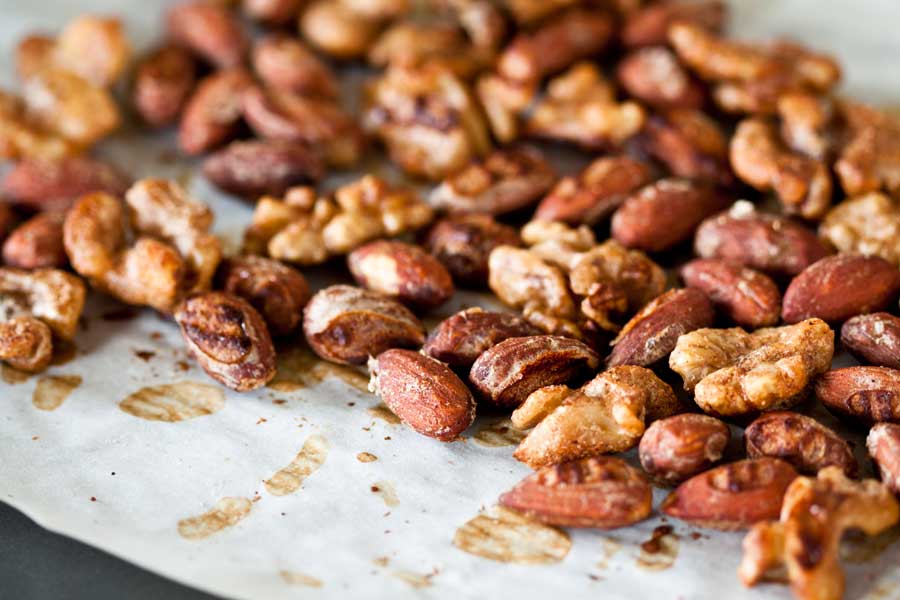 Ingredients
1 cup almonds
1 cup walnuts
1 cup cashews
1 cup hazelnuts
1/2 teaspooon chili powder
1/2 teaspooon garlic powder
1/2 teaspooon cumin
1/2 teaspooon black pepper
1/2 teaspooon sea salt
1/4 teaspooon cayenne powder
1 teaspooon olive oil
Directions
Preheat oven to 350 F.
Line a sheet pan with parchment paper.
Place all of the nuts in a bowl.
Combine all the spice ingredients in a small bowl.
Drizzle the nuts with olive oil and toss to coat.
Sprinkle nuts with spice mixture and toss.
Place nuts in a single layer on baking sheet.
Roast in oven 15 minutes; stir halfway through.
Remove and allow to cool.
Store in airtight container at room temperature for up to 2 weeks.
Enjoy!!