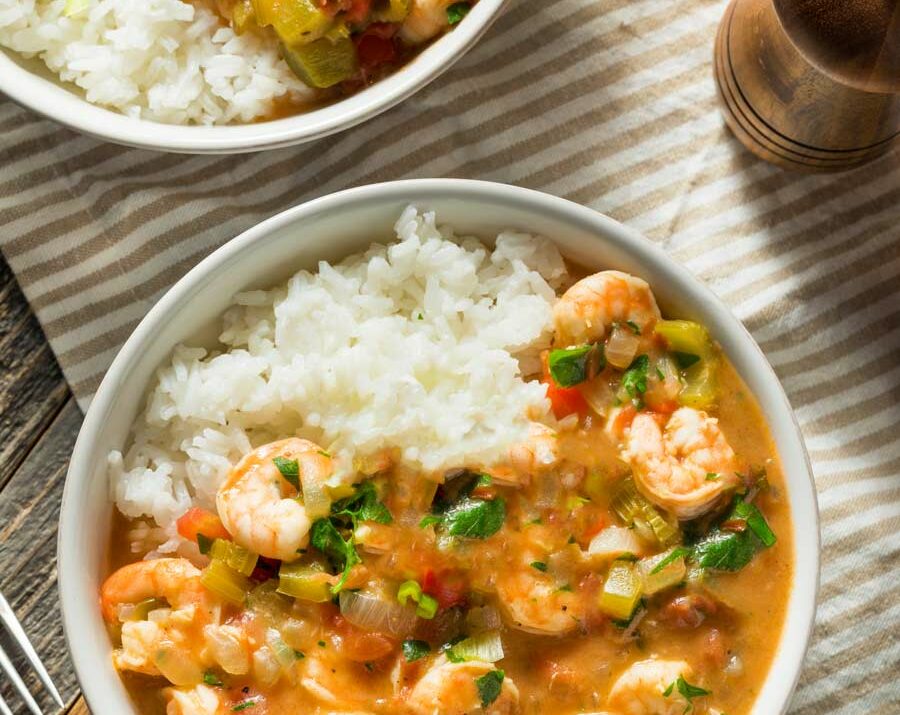 2 tablespoons olive oil
1/2 cup diced green peppers
1/2 cup diced white or yellow onion
1/2 cup diced celery
1 teaspoon chili powder
14-ounce can diced tomatoes
8-ounce can tomato sauce
1 tablespoon hot sauce
1 tablespoon Worcestershire sauce
1 teaspoon white sugar
1 pound raw shrimp, peeled and deveined
To a medium skillet over medium heat, add the oil, peppers, onions and celery in skillet. Sauté until soft. Add to crockpot. Add chili powder, diced tomatoes, tomato sauce, hot sauce, Worcestershire sauce, and white sugar. Cover, cook on high 3 hours. Add shrimp, cover and cook an additional 3-5 minutes. Serve over rice. Serves 8.