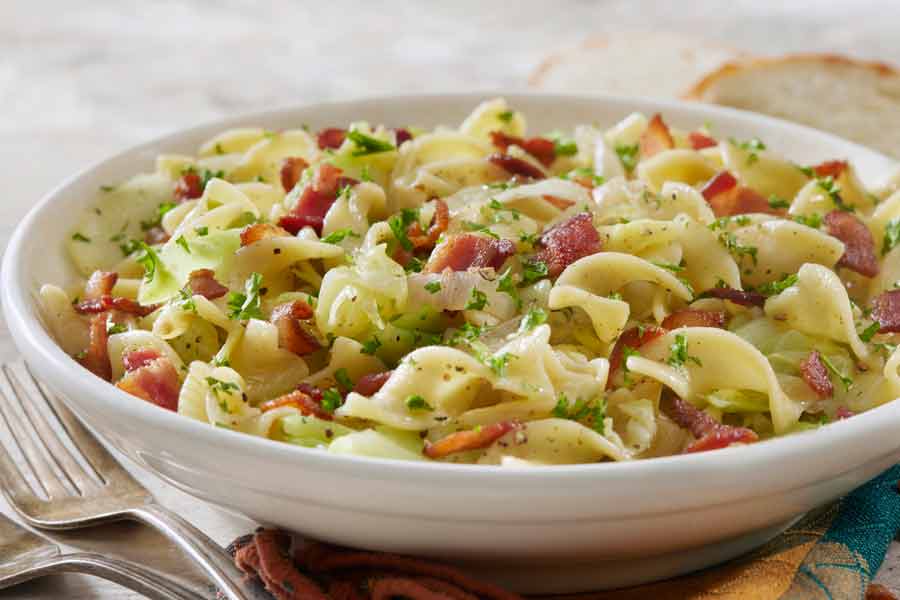 1 (16-ounce) box shell noodles, cooked according to package directions
1 envelope Lipton onion soup mix
2 cans mushroom soup
1 stick butter
1 pound bacon, cut and fried (or sub with Polish sausage or kielbasa)
1 (32-ounce) bag/jar sauerkraut, drained
3 tablespoons milk
In a large pot, mix everything together and heat through. Or add to a crockpot until heated through (on high for 4 hours). Can also add sautéed onion and fresh mushrooms to add more flavor.