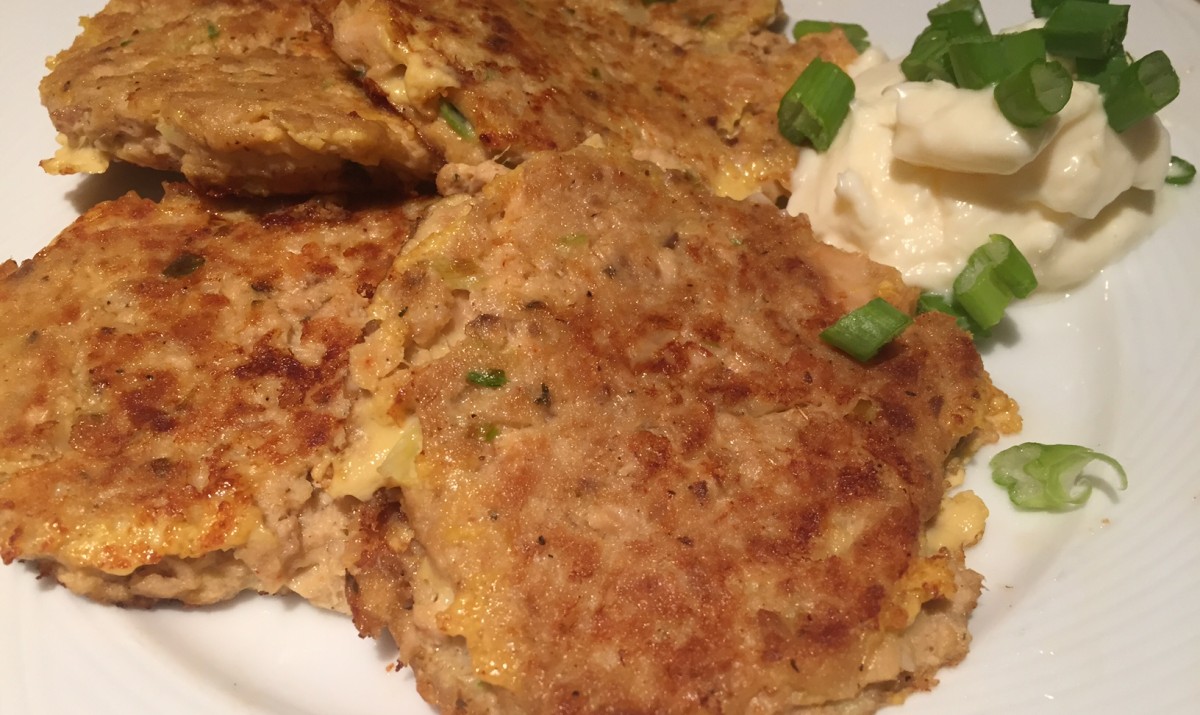 Ingredients
6 six oz. cans of salmon drained
5 eggs
1/4 cup chopped onion
1/2 tsp. garlic powder
1  to 2 Tsp. seafood seasoning (or more is desired) I like Chef Paul Prudhomme's brand
Coconut oil for sauteing in a pan
Optional: can also add in finely chopped vegetable of choice (cauliflower, broccoli, etc.)
Sauce: Mayonnaise and Honey Mustard of equal amounts mixed together
Directions
Mix salmon and all ingredients together, stir well.
Make 12 patties by hand with the mixture
Heat coconut oil in a frying pan
Place 3 to 4 patties at a time in the frying pan with the cocnut oil. Cook until edges of patty are brown.
Turn patties over and cook other side until edges are brown.
Place on plate and cover to keep warm, repeat process until all patties are cooked.
Serve immediately with dipping mayo/honey dipping sauce.