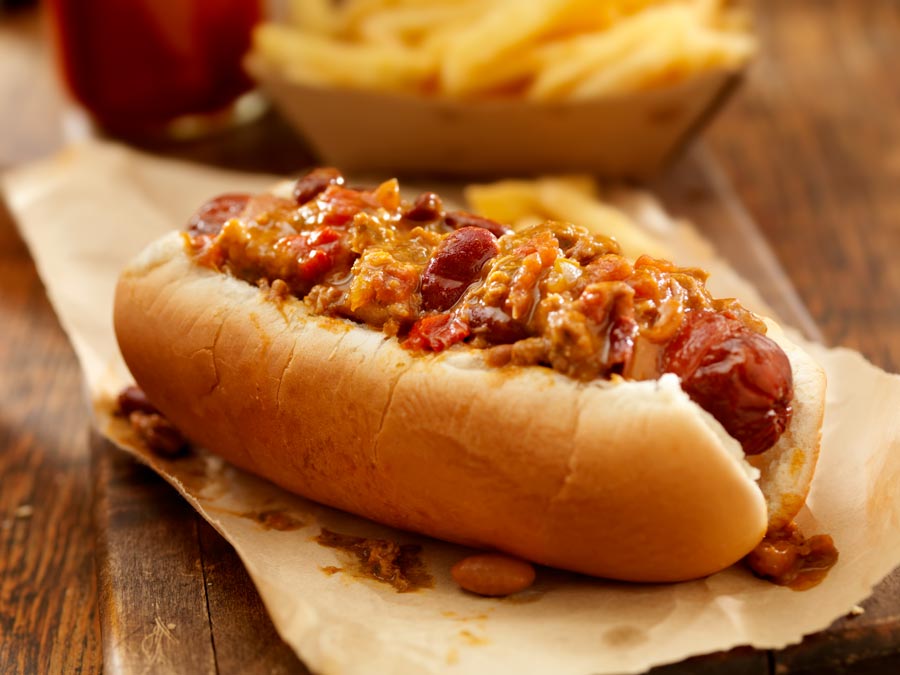 What's more American than tailgating a Detroit Tiger's game while mashing a Michigan-made Koegel's hot dog? Well, I'll tell ya… putting my freaking dog sauce in the mix hits your tastebuds outta the park!
Ingredients
1 pound ground beef
3 garlic cloves, chopped
2 habanero peppers, chopped
1 medium white onion, chopped
1 tablespoon salt
1 tablespoon black pepper
3 tablespoons chili powder
1 teaspoon cumin
1 12-ounce can Budweiser
1 14.5-ounce can stewed tomatoes
1 (15-ounce) can tomato sauce
3 tablespoons Worcestershire sauce
1/2 cup rinsed dark red kidney beans
Brown beef with garlic, peppers, and onion. Drain fat. Stir in dry spices; salt, pepper, chili powder, and cumin. Add beer and bring to a boil. Reduce heat to a medium low. Mix in stewed tomatoes and tomato sauce. Stir in Worcestershire sauce. Simmer for 30 minutes, then add the beans. Simmer for another 30 minutes. Pack in cooler and reheat in a pot on the grill.