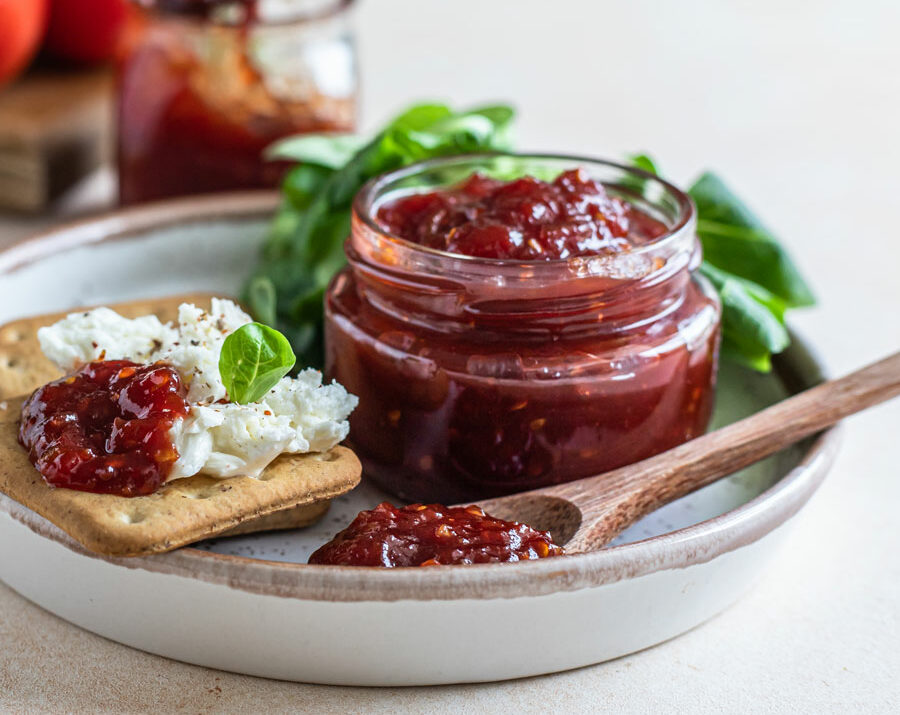 1 large package heirloom cherry tomatoes
1 tablespoon olive oil
3 cloves garlic, thinly sliced
1 tablespoon chopped fresh (or 1 teaspoon dried) oregano
2 tablespoons chopped fresh (or 1 tablespoon dried) basil
Stir all ingredients together, and place in a 9×9 square pan baking dish. Bake at 325-350 F for 2-3 hours, stirring every 1/2 hour or so. The mixture will get very wet. When the tomatoes start to pop, then will start to thicken like jam. Serve warm or cool with crackers or bread, with or without cream cheese, or any other cheese and or meat. This is delicious on a charcuterie tray and smells wonderful when it bakes. I use my toaster oven to bake it.