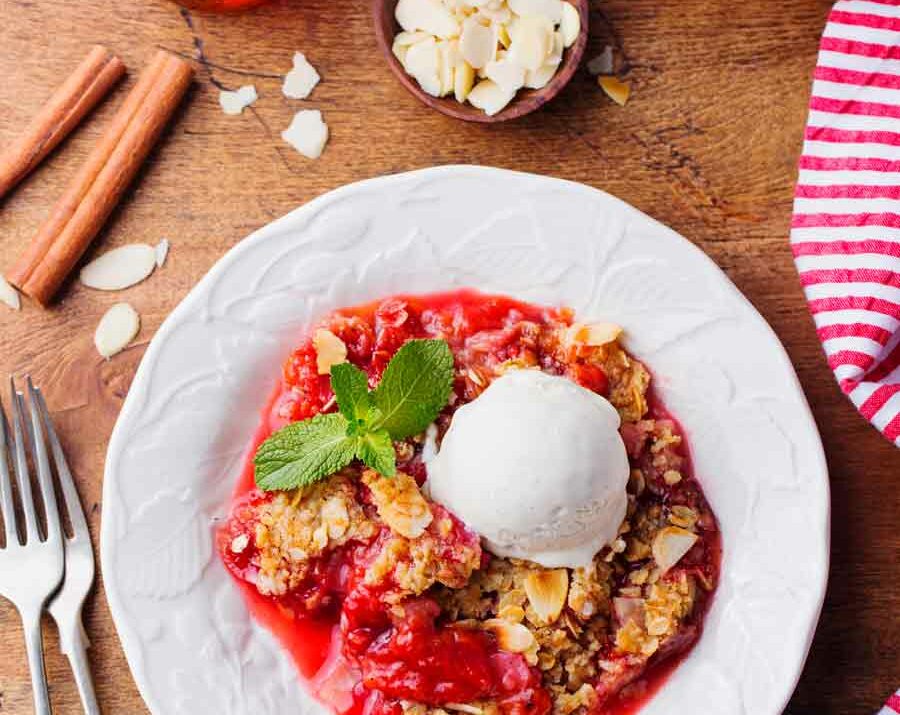 4 cups diced rhubarb
3/4 cup sugar
3 tablespoons + 1 1/2 cups flour, divided
3/4 cup brown sugar
1 cup rolled oats
1/2 teaspoon baking soda
1 cup butter
Preheat oven to 375 F. Grease an 8×8 pan. Combine the diced rhubarb, sugar and 3 tablespoons flour and add to the baking pan. Combine the brown sugar, oatmeal, remaining 1 1/2 cups flour, and baking soda. Cut the butter into the mixture. Sprinkle the crumb mixture over the rhubarb mixture. Bake at 375 F for 40 mins. or until bubbly and lightly browned. This is an old fashioned family recipe that has stood to be a prized dish in the Spring.