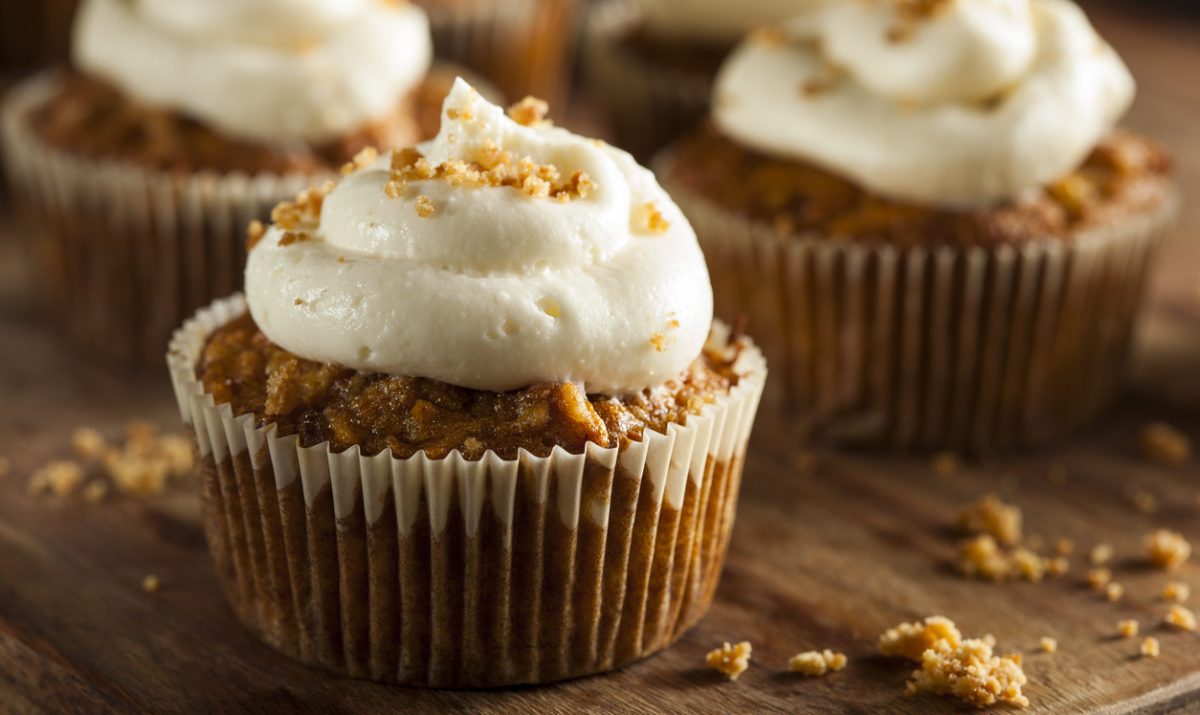 Ingredients
2 cups raisins
1/2 cup shortening
1-1/2 cups sugar
2 eggs
2-1/4 cups flour
1/2 teaspoon cloves
1 teaspoon nutmeg
2 teaspoon cinnamon
2-1/2 teaspoons baking powder
1 teaspoon salt
1 cup chopped walnuts
Directions
Put raisins in saucepan; add 2 cups water.
Bring to a boil, cover and simmer for 15 min. Drain and cool, reserving juice.
Cream shortening, sugar, and eggs.
Sift dry ingredients together in a separate bowl. Sprinkle 2 T. over raisins; stir to coat.
Add water to raisin juice to make 1 cup. Alternate adding dry ingredients and raisin juice, beating after each addition. Stir in raisins and walnuts.
Fill paper muffin cups 2/3 – 3/4 full.
Bake at 360° for 25 – 30 min until a toothpick inserted in the center comes out dry.
Makes 28 – 30 cupcakes.
Icing Ingredients
1 tablespoon butter
3 tablespoons milk
1/2 teaspoon vanilla
Dash of salt
Confectioners sugar
Finely chopped walnuts
Icing Directions
In a saucepan, melt together butter, milk, vanilla, and salt. Remove from heat.
Beat in powdered sugar until of desired consistency.
Spread on cooled cupcakes. Sprinkle with walnuts.