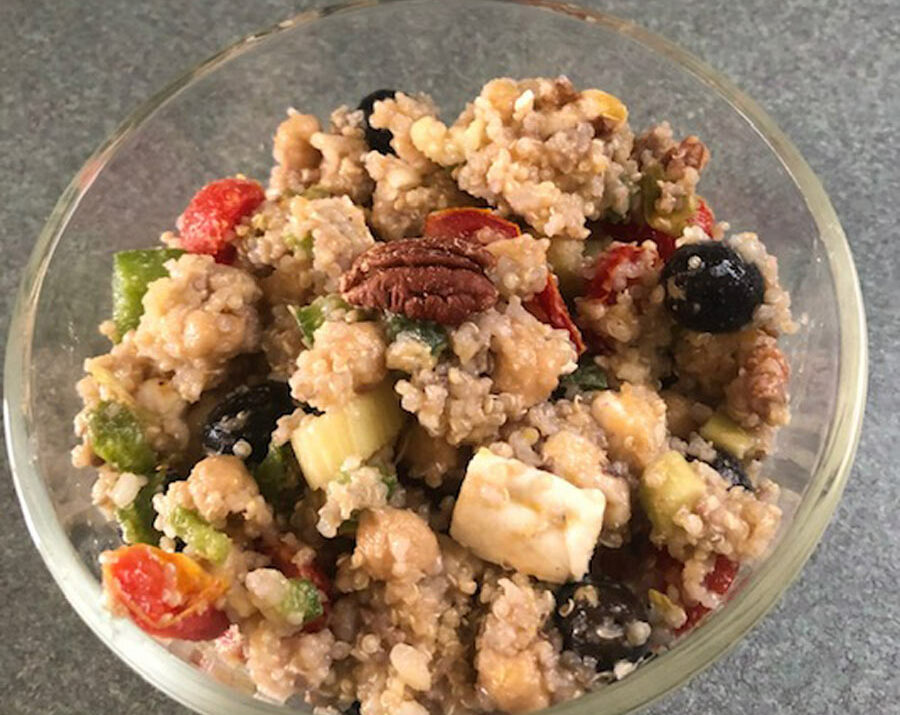 1 cup quinoa
2 cups low sodium chicken broth or water
1 can drained medium ripe olives, or 1 cup pitted kalamata olives
1 can garbanzo beans, drained and rinsed
1 cup cherry tomatoes, halved
1/2 cup green pepper diced
1/2 cup diced celery
1 cup feta cheese, cubed or crumbled
1/2 cup walnuts, halved
Dressing:
1/2 cup olive oil
1/2 cup red wine vinegar
1 shallot diced
1 tablespoon dijon mustard
1 teaspoon sugar
1 teaspoon oregano
Cook quinoa in broth according to pkg. directions.  Make dressing and add to cooked quinoa while still warm.  Add the rest of the salad ingredients and enjoy!