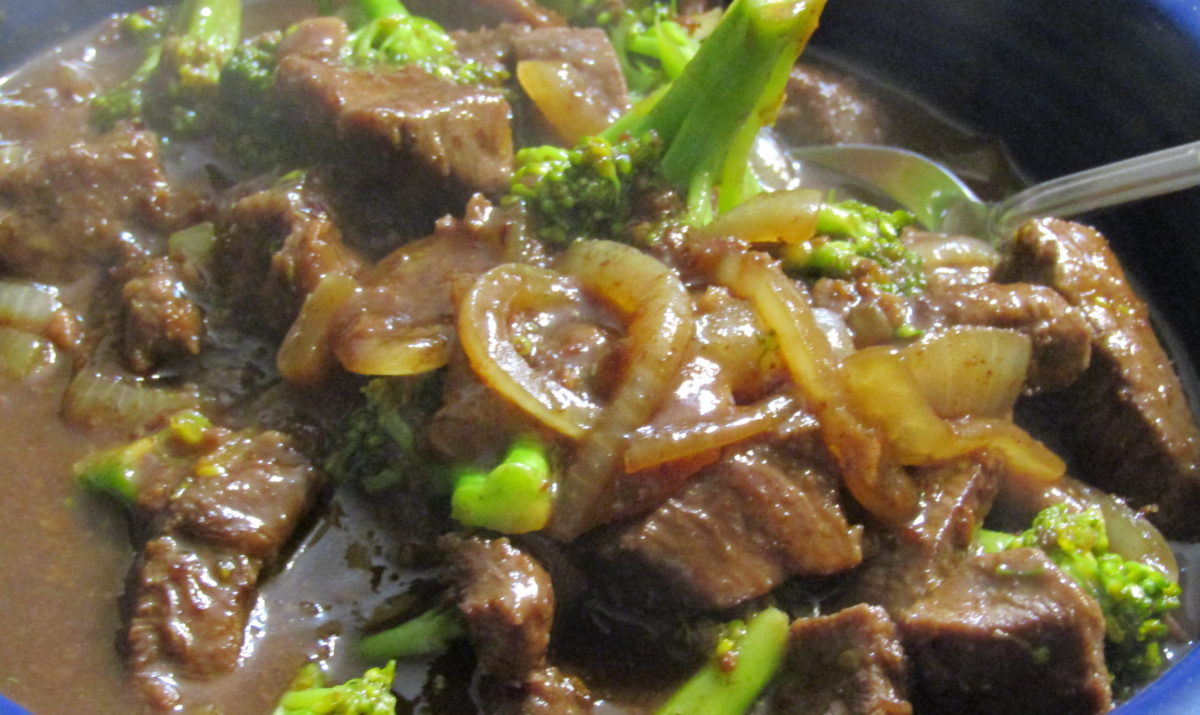 Ingredients
1/2 teaspoon garlic powder
3 tablespoons cornstarch, divided
2 tablespoons plus 1/2 cup water, divided
1 pound boneless venison steak, cut into thin 2-inch strips
1/4 cup soy sauce
2 tablespoons brown sugar
1 teaspoon ground ginger
2 tablespoons canola oil, divided
4 cups fresh broccoli florets
1 small onion, cut into thin wedges
hot cooked rice
Directions
Mix garlic powder and 2 tablespoons each cornstarch and water; add venison and stir to coat meat strips. In a separate container, mix soy sauce, brown sugar, ginger and the remaining cornstarch and water until smooth.
Heat 1 tablespoon oil in a large skillet over medium-high heat; stir-fry beef until browned, 2-3 minutes. Remove from pan.
In same pan, stir-fry broccoli and onion in remaining oil over medium-high heat until crisp-tender, 4-5 minutes. Stir soy sauce mixture then add to pan and cook, stirring until thickened, 1-2 minutes. Return venison to pan and heat through. Serve with rice.