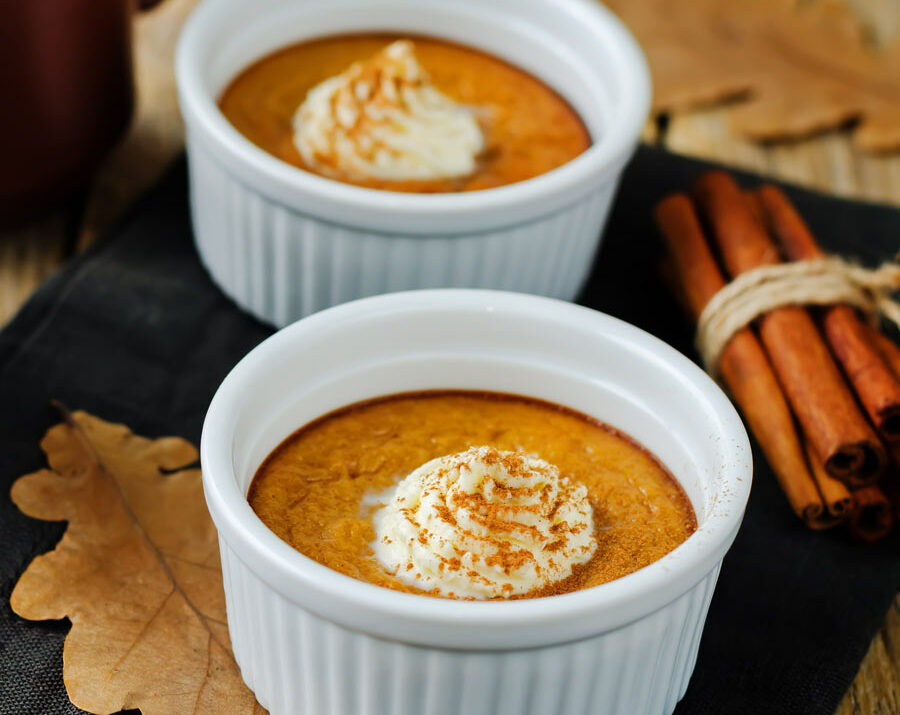 1/4 cup brown sugar
1- 1/2 tablespoon white sugar
1 teaspoon pumpkin pie spice
1/2  (15-ounce) can pumpkin
3/4 cup milk
2 eggs
Combine all ingredients in a bowl and beat until smooth. Pour into three or four custard cups or other oven safe bowls. Place in baking pan and pour very hot water around the custard cups to about 1 inch. Bake in 325 F oven for 50 to 60 minutes, until knife inserted in center comes out clean. Served warm or chilled with whipped cream of course!