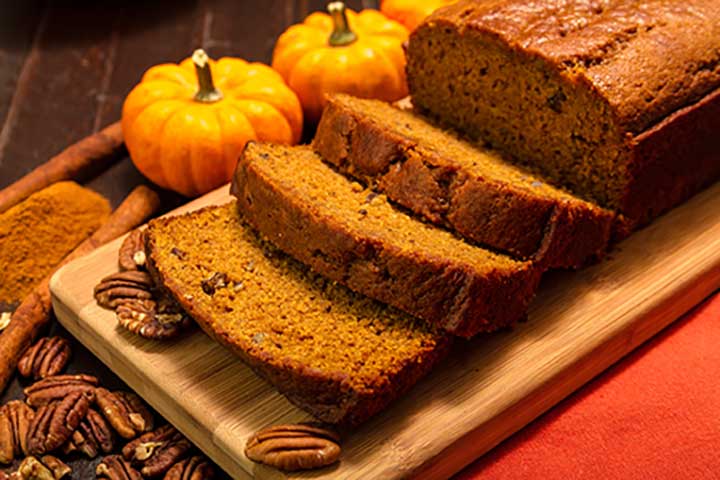 Ingredients
1 1/2 cups sugar
1/2 cup vegetable oil
2 eggs
1 cup pumpkin
1/3 cup water
1 3/4 cups flour
1 teaspoon baking soda
1/4 teaspoon baking powder
1/2 teaspoon allspice
1/2 teaspoon cinnamon
1 teaspoon salt
1/2 teaspoon cloves
1/2 teaspoon nutmeg
 1/2 cup chopped pecans
Directions
Cream sugar and oil together, add eggs one at a time and mix.
Add pumpkin and water mixture to sugar, oil and egg mixture.
Blend flour, soda, salt, baking powder and remaining spices.  Blend with creamed mixture and add chopped pecans.
Divide batter into 4 small greased bread pans.
Mix 1/3 cup light brown sugar, 1 teaspoon cinnamon and sprinkle on top before baking.
Bake in oven at 350 degrees for 45 minutes or until done.