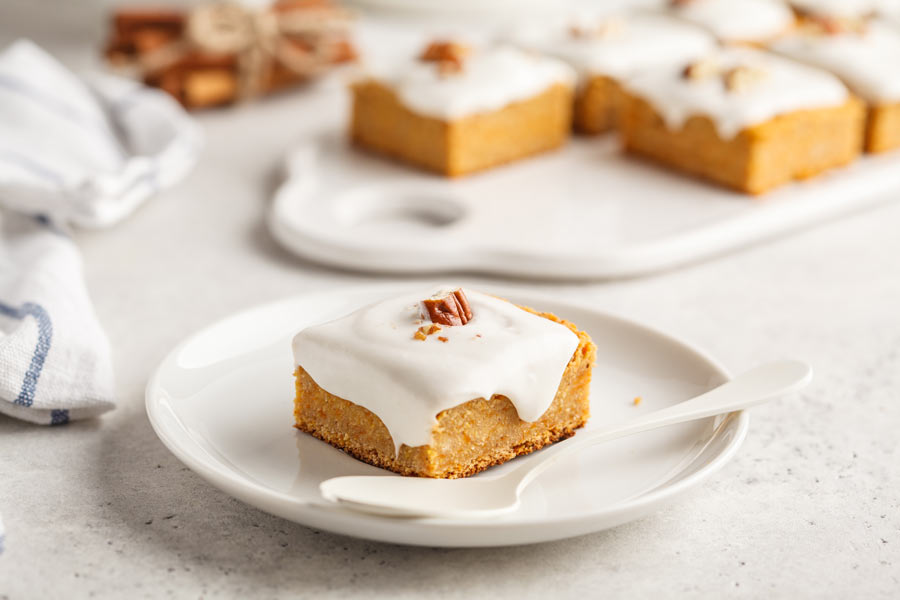 4 eggs
1 2/3 cups sugar
1 cup cooking oil
2 cups flour
2 cups canned pumpkin
2 teaspoons baking powder
2 teaspoons cinnamon
1 teaspoon salt
1 teaspoon baking soda
Cool and cover with:
Cream Cheese Frosting:
3 ounces cream cheese
1/2 cup butter
1 teaspoon vanilla extract
2 cups confectioners sugar
In a large bowl, add eggs, sugar, oil, flour, pumpkin, baking powder, cinnamon, salt and baking soda. Use mixer to blend until combined. Pour onto ungreased cookie 9×13″ baking sheet. Bake at 350 F for 30 minutes and cool. To make frosting, in a small bowl, add all ingredients. Use mixer to blend until smooth, then spread on bars.