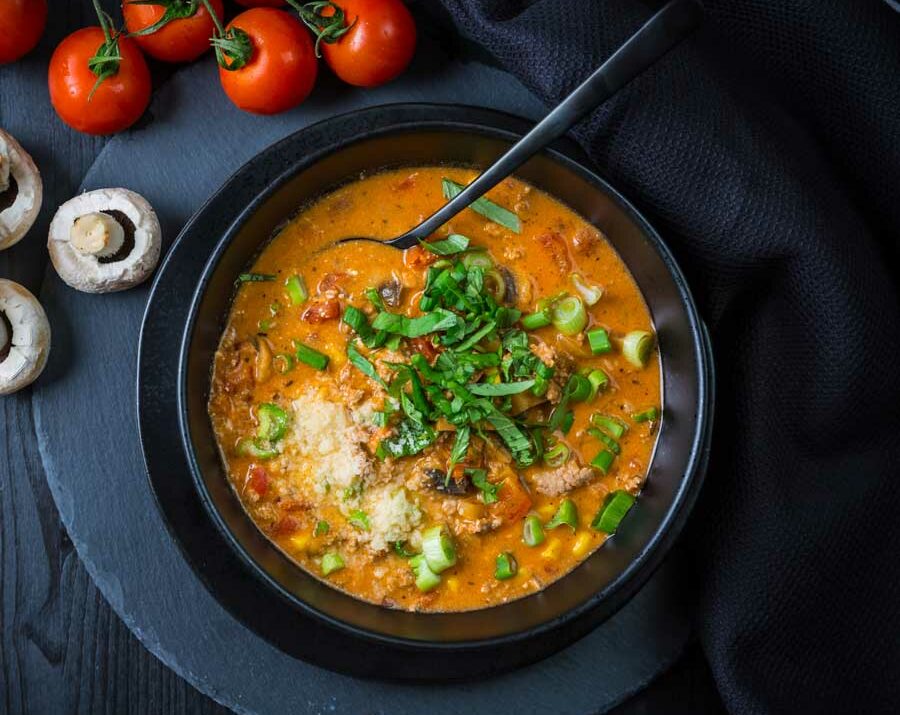 Ingredients
1 tablespoon olive oil
1 tablespoon minced garlic
1 large yellow or white onion
1 pound sausage
16-ounces fresh mushrooms, cut and sliced
2 green bell peppers
1 teaspoon dried oregano
1 teaspoon dried basil
1 (28-ounce) can diced tomatoes
4 (15-ounce) cans tomato soup
4 (15-ounce) cans water
1 pound pepperoni, cut into small pieces (or use very small round pepperoni)
mozzarella cheese
Italian bread
Directions
Add olive oil to a large pot. Add the garlic, onions, and sausage. Cook the sausage until brown.
Next, add the mushrooms and green peppers; sauté until tender.
Add the oregano, basil, canned tomatoes, tomato soup, and water; bring to a boil.
Add pepperoni.
Simmer for 15 minutes.
Serve with mozzarella cheese and some Italian bread.