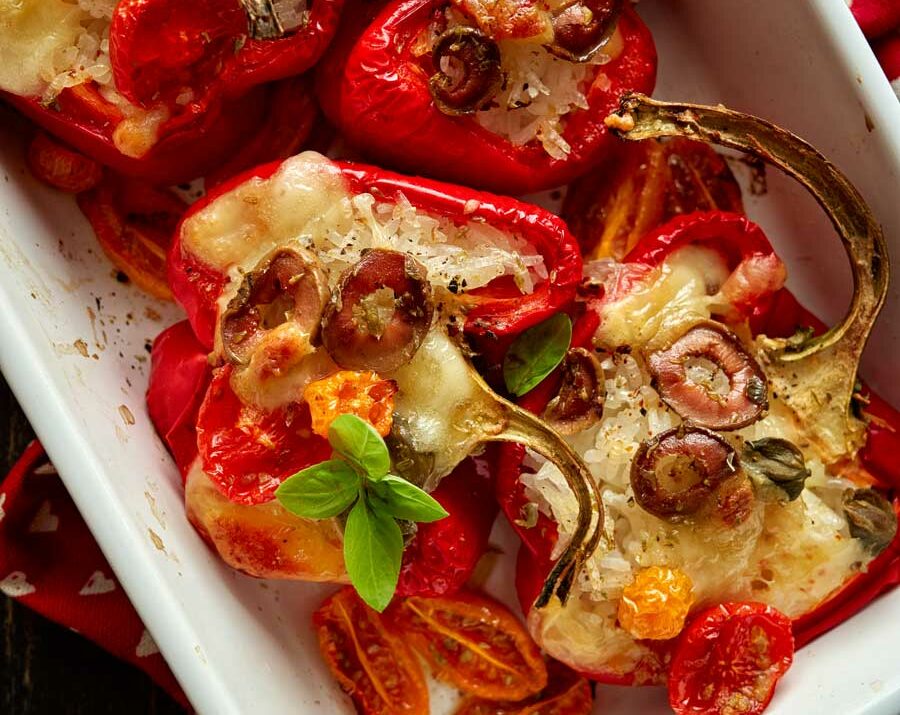 Ingredients
3 medium bell peppers
3/4 cup pizza sauce
3/4 cup shredded mozzarella cheese
choice of toppings
olive oil spray
Directions
Preheat oven to 400 F.
Spray a small baking dish with olive oil.
Cut the bell peppers in half lengthwise.
Remove core and membranes.
Arrange peppers in a single layer into baking dish.
Layer the filling into peppers: 2 tablespoons of sauce, 2 tablespoons cheese…repeat once more.
Add toppings.
Lightly spray peppers with olive oil.
Bake, uncovered, until the peppers are tender and the cheese is melted.
Allow dish to rest 5 minutes.
Enjoy!