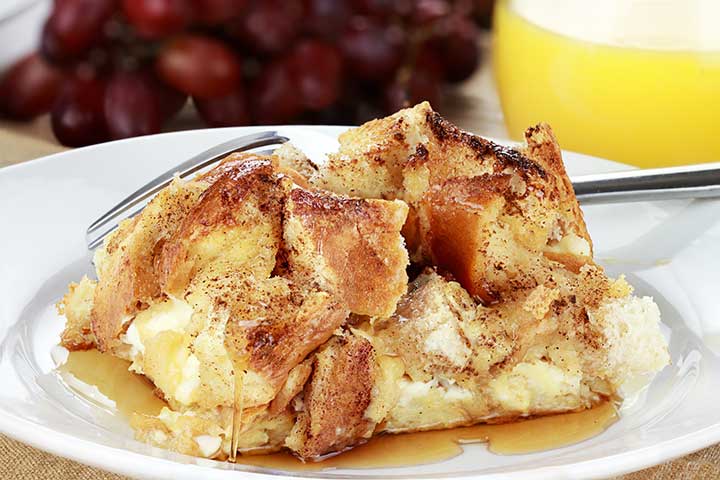 Ingredients
One loaf Italian bread
One stick butter, melted
1/4 teaspoon cinnamon
8 ounces cream cheese
8 eggs
1 cup milk
1/4 cup syrup
Directions
Tear half of loaf into 1/4″ cubes and place in bottom of 13×9 greased pan.
Cube cream cheese and place evenly throughout.
Top with remaining of loaf in 1/4″ cubes.
In separate bowl combine remaining ingredients. Pour over bread mixture. Pat down with spatula so bread is soaked.
Cover with tinfoil and let sit overnight.
Bake at 375 for 45 minutes covered
Serve immediately with extra maple syrup.