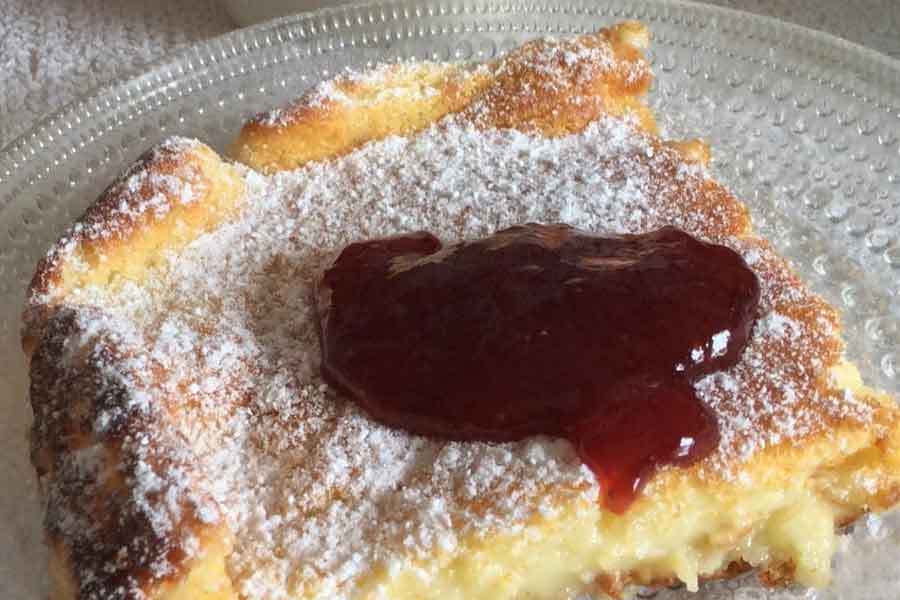 Ingredients
1 1/2 cups flour
1 1/2 cups whole milk
6 eggs
1 tablespoon sugar
1 teaspoon salt
2 tablespoon butter
Powdered sugar, jam or maple syrup for serving
Directions
Preheat oven to 400 degrees, and place a 13X9 inch pan inside while it is heating.
In a blender, mix all ingredients except the butter until they are well blended.
Put the butter into the hot pan, and brush the pan with the melted butter.
Add blender mixture, and bake for 20 – 25 minutes until pancake is puffy and golden.  It will deflate when it's taken out of the oven.
Serve sprinkled with powdered sugar and warm jam or maple syrup.