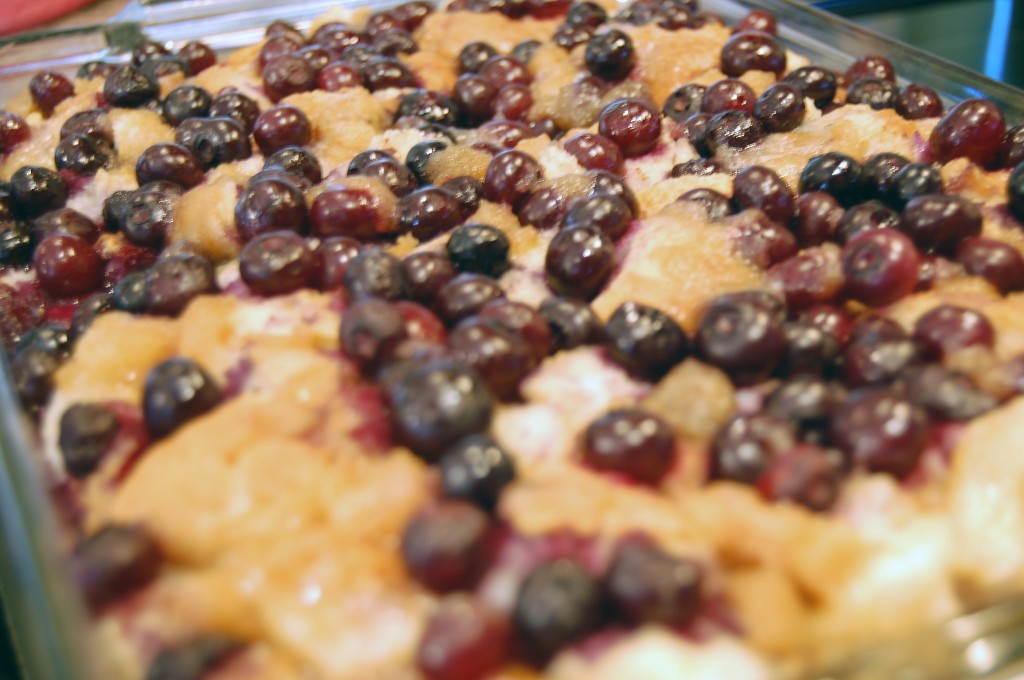 Ingredients
6 slices texas toast
5 eggs
3/4 cup milk
1/4 teaspoon baking powder
1 teaspoon vanilla extract
12 ounces blueberries
1/4 cup sugar
1 teaspoon apple pie spice
Directions
The night before place texas toast in a 13×9 pan. In a small bowl combine eggs, milk, baking powder and vanilla extract. Pour mixture over bread.
Cover and refrigerate over night.
In the morning preheat oven to 350 degrees. In a bowl combine blueberries, sugar and apple pie spice.
Put texas toast in another 13×9 pan. Top with blueberry mixture.
Bake for 30 to 35 minutes.
This recipe makes it own sauce but it can be served with maple syrup.