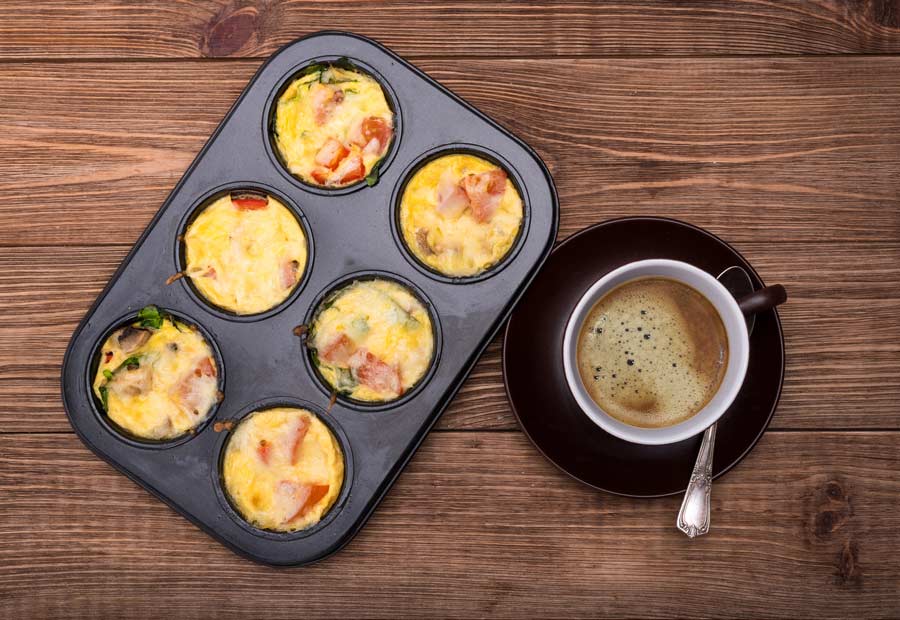 Ingredients
1 tube (12 ounces) large refrigerated buttermilk biscuits
4 eggs
1/4 cup milk
1/8 teaspoon salt
1/8 teaspoon pepper
1 cup diced fully cooked ham
3/4 cup shredded cheddar cheese, divided
1/3 cup chopped canned mushrooms
1 tablespoon butter
Directions
Preheat oven to 375 F.
Press biscuits onto the bottom and up the sides of a greased muffin tin. Set aside.
In a large bowl, beat the eggs, milk, salt, and pepper. Stir in the ham, 1/4 cup cheese and mushrooms.
In a skillet, melt butter. Add the egg mixture. Cook and stir until eggs are nearly set.
Spoon egg mixture into the biscuit cups.
Bake for 10-15 minutes or until biscuits are golden brown. Sprinkle with remaining cheese. Bake an additional 2 minutes or until cheese is melted.
Enjoy warm!