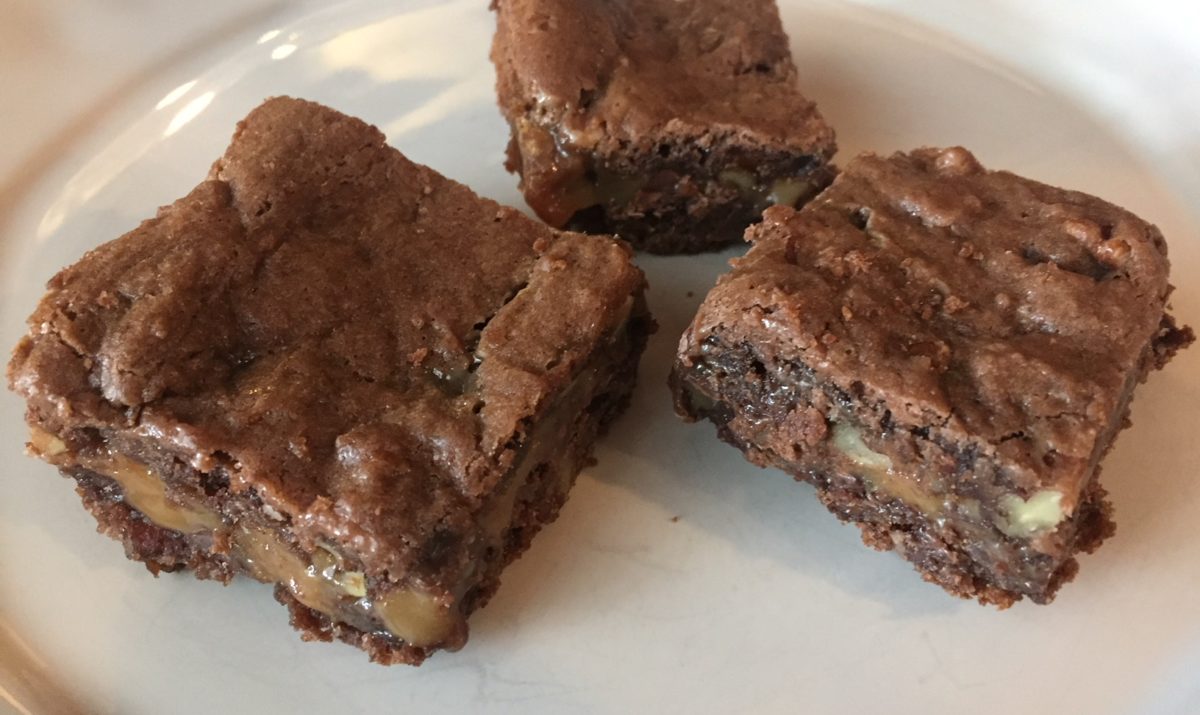 Ingredients
1 pkg. German Chocolate cake mix
14 ounces of caramels, unwrapped   (approx. 1 1/3 bags)
2/3 cups evaporated milk  (divided)
3/4 cup softened butter
1 cup chopped pecans or walnuts
16 ounces semi-sweet chocolate chips (approx 1 1/3 bags)
2 eggs
Directions
1.  Combine cake mix, 1/3 c. evaporated milk, eggs, and softened butter. Mix well.
2.  Stir in nuts.
3.  Press 1/2 cake mixture into 1 9″x13″ well-greased pan.
4.  Bake for 6-7 minutes in oven preheated to 350 degrees.
5.  While baking: combine caramels and 1/3 c. evaporated and melt in microwave.
6.  Remove pan from oven and sprinkle chocolate chips evenly over the bottom layer.  Pour caramel over chocolate chips.
7.  Spoon remaining cake mixture over the top.  Spread as evenly as possible.
8.  Finish baking for 18-20 minutes.
9.  Cool and chill before cutting.