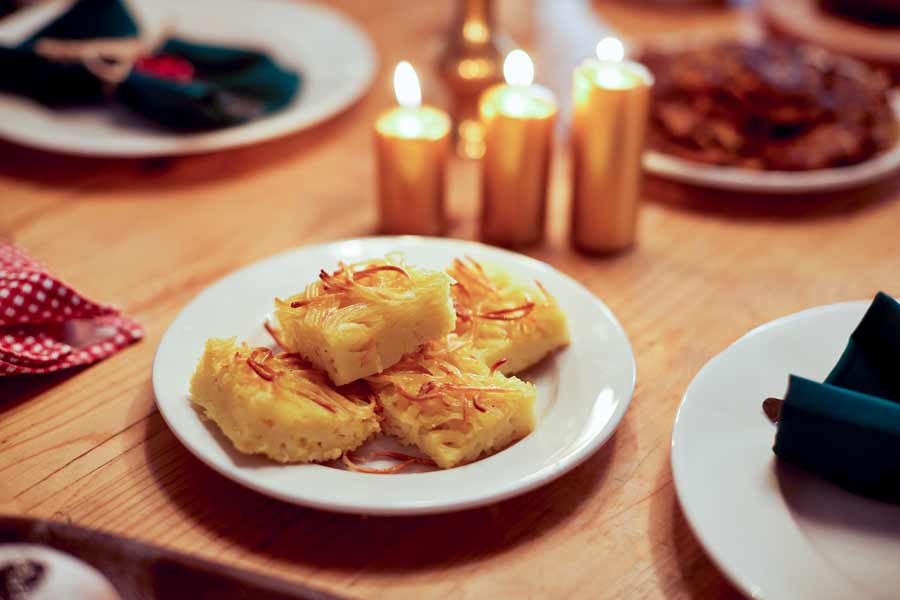 Ingredients
1 pound egg noodles (I prefer wide)
1 stick butter
1/3 cup sugar
4 eggs
2 cups cottage cheese (low-fat is ok)
2 cups sour cream
8 ounces cream cheese (not Neufchatel)
Topping: 2-3 cups corn flakes, 2 tablespoons sugar, 1 stick melted butter
Directions
Cook noodles according to package. Drain pot; add to large bowl and add 1 stick of butter and stir until melted.
Blend next 5 ingredients in separate bowl, and then add to noodle mixture. Mix well.
Place in 9×13 pan (if needed, use an additional 8×8 pan. This depends on noodle size. Or could use a 10 x15 pan).
Crumble topping over the top.
Bake 1 hour at 350 F. Serve hot. Refrigerate leftovers (if there are any!). Can be reheated.