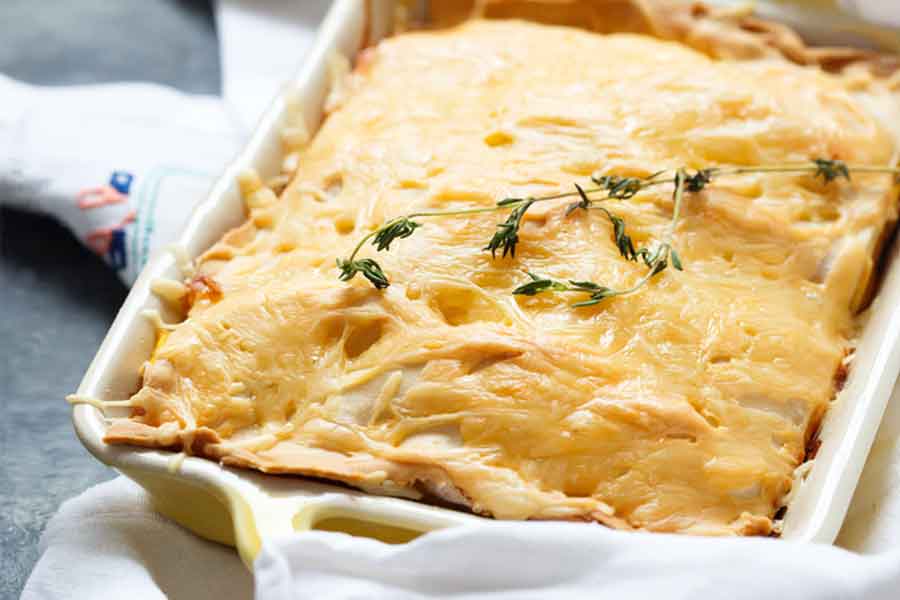 Ingredients
1 tablespoon margarine
1 pound ground beef
1 clove of garlic, minced
1 teaspoon sugar
1 teaspoon salt
16 ounces of tomato sauce
8 ounces package of noodles
8 ounces package of cream cheese
1 cupof sour cream
1 cup shredded cheddar cheese
Directions
Brown ground beef in margarine.
Add garlic, salt, sugar and tomato sauce. Cover and cook slowly for 15- 20 minutes.
Cook noodles and drain.
Combine cream cheese and sour cream.
In baking dish, layer noodles, cream cheese mixture and 1/2 of sauce. Repeat layers.
Spread cheddar cheese over top.
Bake at 350 degrees for about 30 minutes (until heated thoroughly).
Serve!