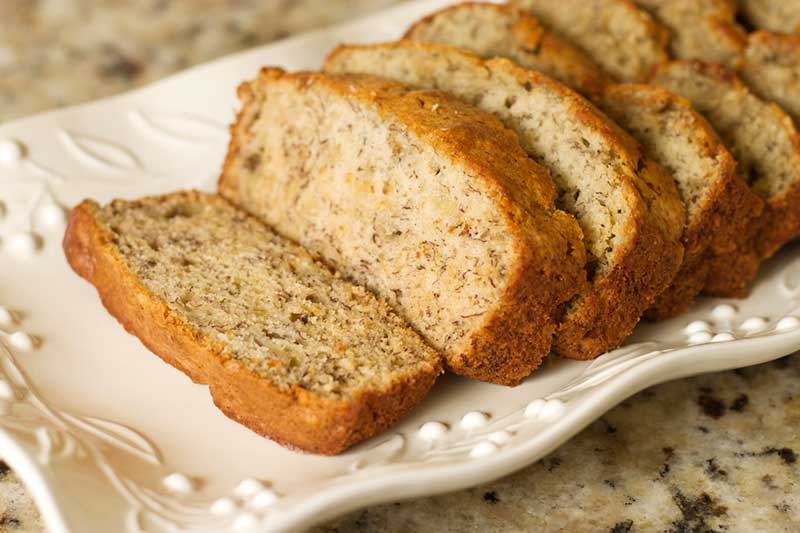 Ingredients
1 tablespoon cooking oil
1 cup sugar
2 eggs
4 tablespoons milk
1/2 teaspoon salt
1/2 teaspoon baking soda
2 teaspoon baking powder
3 mashed very ripe bananas
2 cups flour
1 cup chopped nut meats (optional)
Directions
Mix first 4 ingredients then add mashed bananas.
Add dry ingredients and mix well.
Mix in nuts if using.
Pour into well greased standard loaf pan, bake 1 hour at 325 degrees.
Let set 10 minutes then turn out on baking rack to cool.
When cool, wrap in plastic wrap and/or aluminum foil to keep moist.