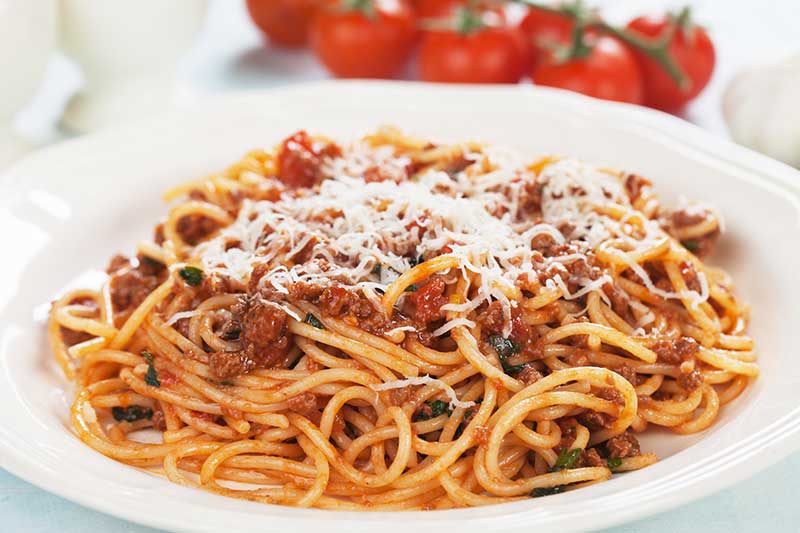 Ingredients
1 pound ground beef
3 cans of diced tomatoes
1 can of tomato paste
2 shredded carrots
2 diced onions
2 cloves garlic
1/2 cup Red wine
2 teaspoons Balsamic viniger
2 bay leaves
2 teaspoons dried rosemary
Sauté the onions, carrots, garlic  together in a big pan with lots of olive oil.
After about 5 minutes add the carrots and cook another 5 minutes.
Then add the meat sauté for 5 more minutes. Add the remaining ingredients and salt to taste.
Stir and let simmer for one hour.
Enjoy on top of your favorite pasta. We like fettuccine.