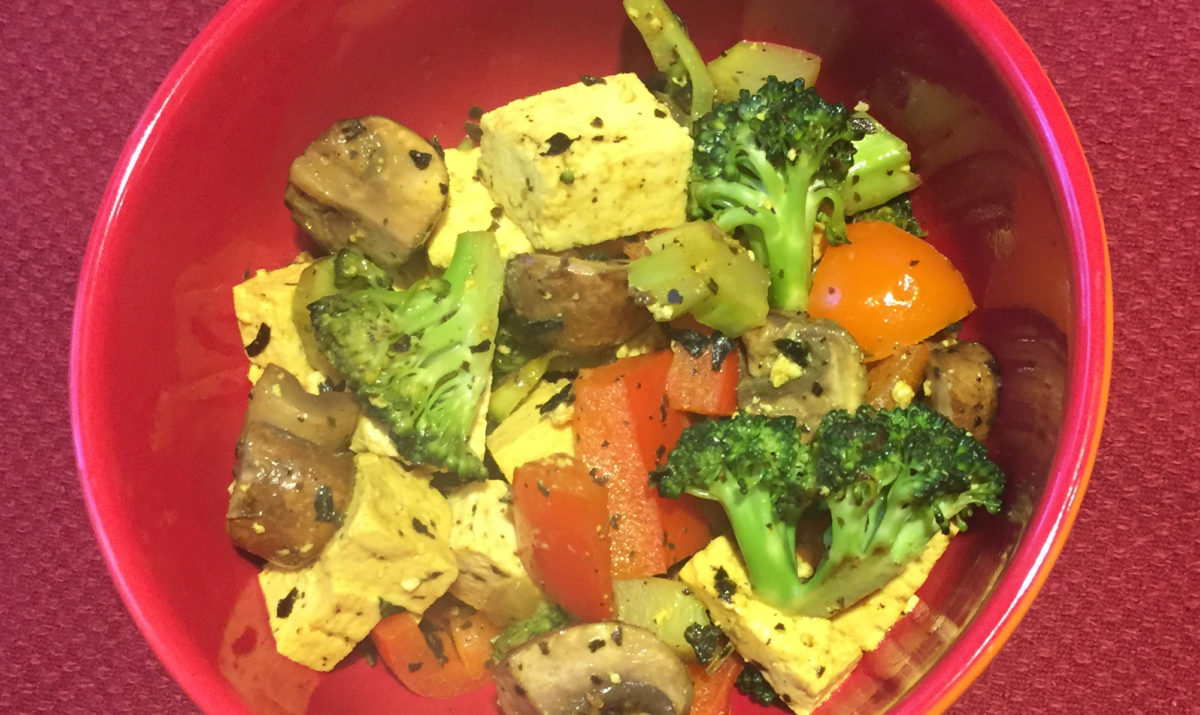 Ingredients
2 tablespoons extra virgin olive oil

½ cup onion

2 cups broccoli, 1 inch florets and thinly sliced stems

1 red pepper, ½-inch slices

8 ounces cremini/baby bella mushrooms, quartered

2 tablespoons dry basil

14 ounces package extra firm tofu, drained & cut into ½-inch cubes

½ teaspoon ground turmeric

½ teaspoon black pepper

salt

ground cayenne pepper, optional
Directions
Heat large, non-stick pan over medium heat.  Add oil.  Then onion, pepper, broccoli and pinch of salt.  Cook 3-4 minutes.
Add mushrooms and basil.  Cook 3-4 mins.
Thoroughly mix tofu, turmeric, black pepper, ½ teaspoon salt and small sprinkle of cayenne pepper in a bowl.
Add tofu mix to pan.  Cook 7-8 mins until tofu is lightly browned.