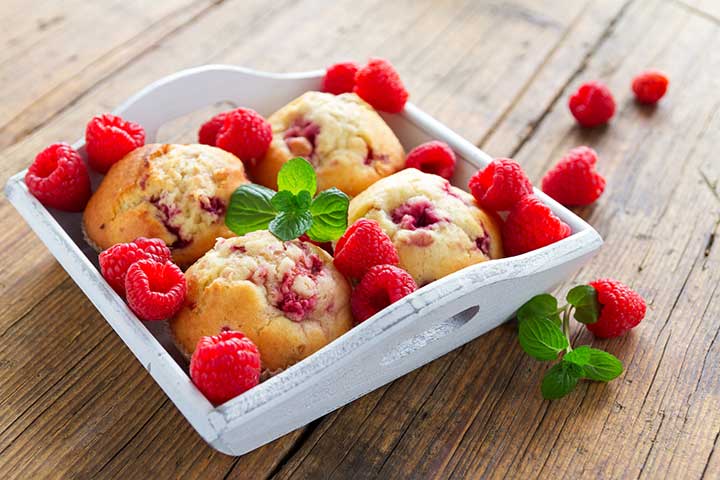 Ingredients
2 cups flour
2 teaspoons baking powder
1/2 teaspoon baking soda
1/3 teaspoon salt
3/4 cup sugar
1/2 cup butter, melted
2 eggs
1 cup sour cream
1/4 cup milk
1 teaspoon vanilla
3/4 cup raspberries
1 cup white chocolate chips
Directions
Mix flour, baking powder, baking soda, salt and sugar together with a wire whisk.
In a separate bowl, combine and mix melted butter, eggs, sour cream, milk and vanilla.
Add flour mixture. Stir until combined.
Fold in raspberries and white chocolate chips.
Spoon batter into muffin tins (paper liners can be used).
Bake 15-18 minutes at 350 degrees, or until toothpick comes out clean.