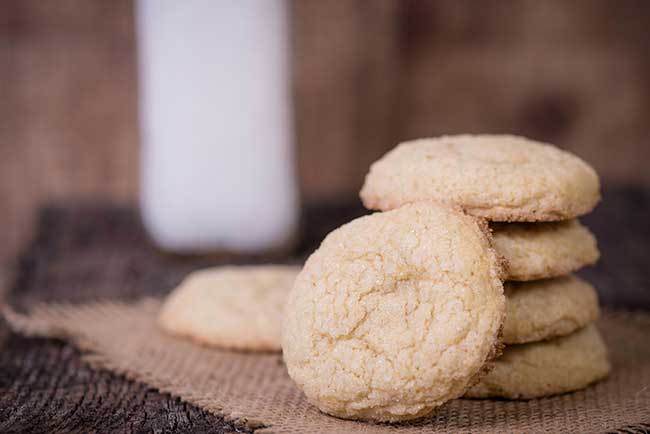 Ingredients
1 cup butter, softened

¾ cup brown sugar

1 egg

2 teaspoon vanilla extract

¼  teaspoon spearmint extract

2 ½ cups all purpose flour

½ teaspoon baking soda

½ teaspoon baking powder

¼ teaspoon salt
Topping
¼ cup granulated sugar (for dipping)
Preparation
Preheat oven to 350 degrees and coat a baking sheet with non-stick spray.

In a large bowl, cream butter and brown sugar together until light and fluffy, about 1 to 2 minutes. Add in the egg, vanilla extract, and spearmint extract; beat until combined.

Add in flour, baking soda, baking powder, and salt. Mix until just combined, making sure to scrape down the sides of the bowl every now and again.

Roll dough into 1″ balls, and roll in sugar.

Place on baking sheet, about 2″ apart. Bake for 12-13 minutes, or until cookies have set.

Allow to cool.

Enjoy you freshly baked minty sugar cookies!