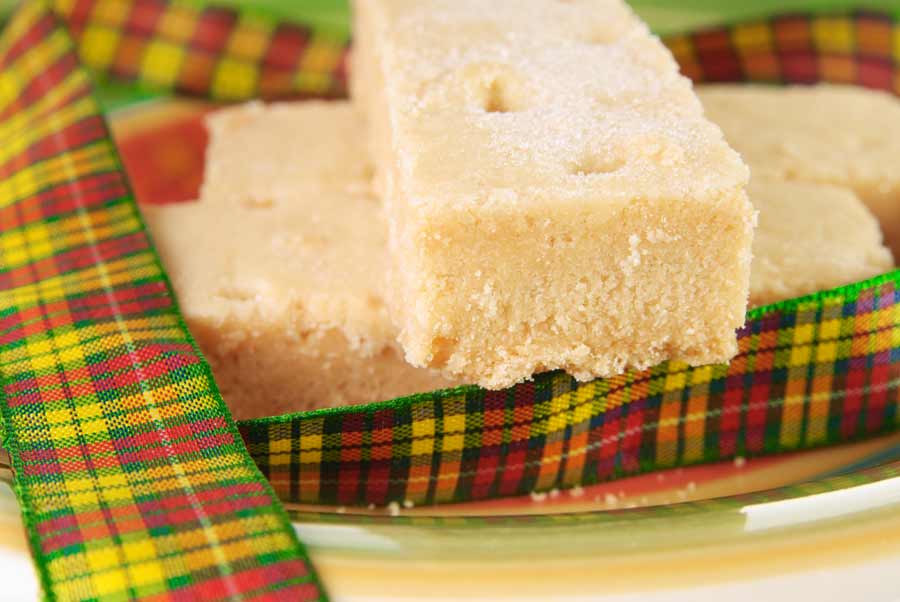 Ingredients
4 1/2 cups flour
1 cup + 1 tablespoon sugar
1 teaspoon cornstarch
1 pound butter, softened (NOT margarine)
Directions
Mix dry ingredients (withholding the 1 tablespoon sugar) on clean counter (no bowl!)
Cut butter in pieces over flour, and work in slowly until pliable.
Press into 9 x 13 pan and prick with fork all over. Sprinkle 1 tablespoon sugar over the top. (Note: to make it festive, I use colored sugar depending on the season – red & green for Christmas, etc).
Bake at 275 F  for 1 hour and 15 minutes.
Let cool 15 minutes, then cut while still warm.
Store covered at room temperature. Can be frozen.