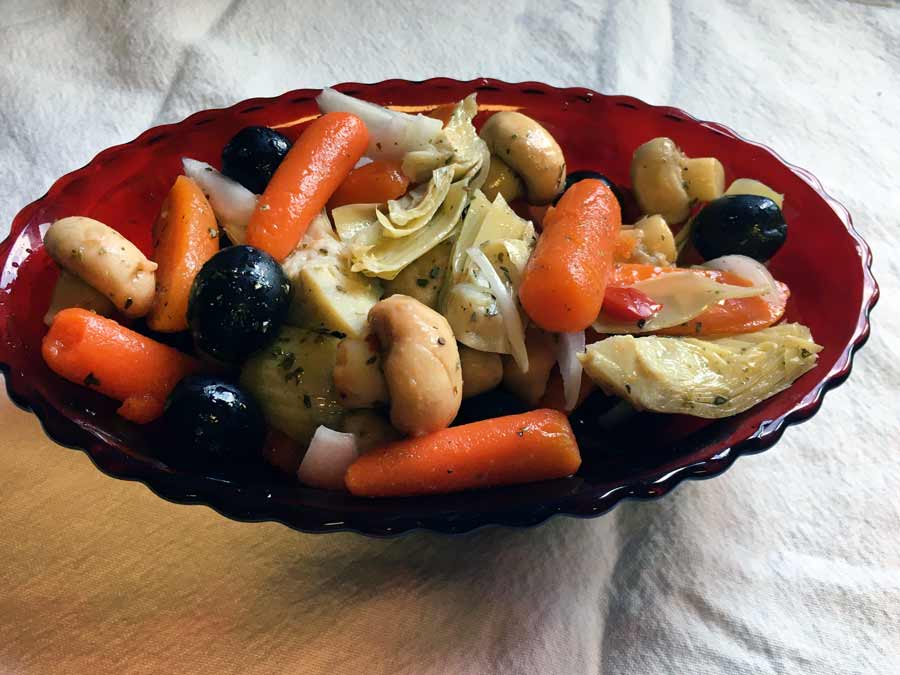 Veggies:
1 medium onion, sliced
1 jar of whole mushrooms, drained (or fresh mushrooms)
1 can baby carrots, drained
1 can pitted black olives, drained
1 jar marinated artichoke hearts, including marinade
Dressing:
2/3 cup white vinegar
2/3 cup salad oil
2 garlic cloves, minced
1 teaspoon salt
1 teaspoon sugar
1 teaspoon dried oregano leaves
Mix the dressing ingredients together, and then add veggies. Refrigerate for 2 hours prior to serving. You can make this recipe up several days ahead of time during the busy holiday season.