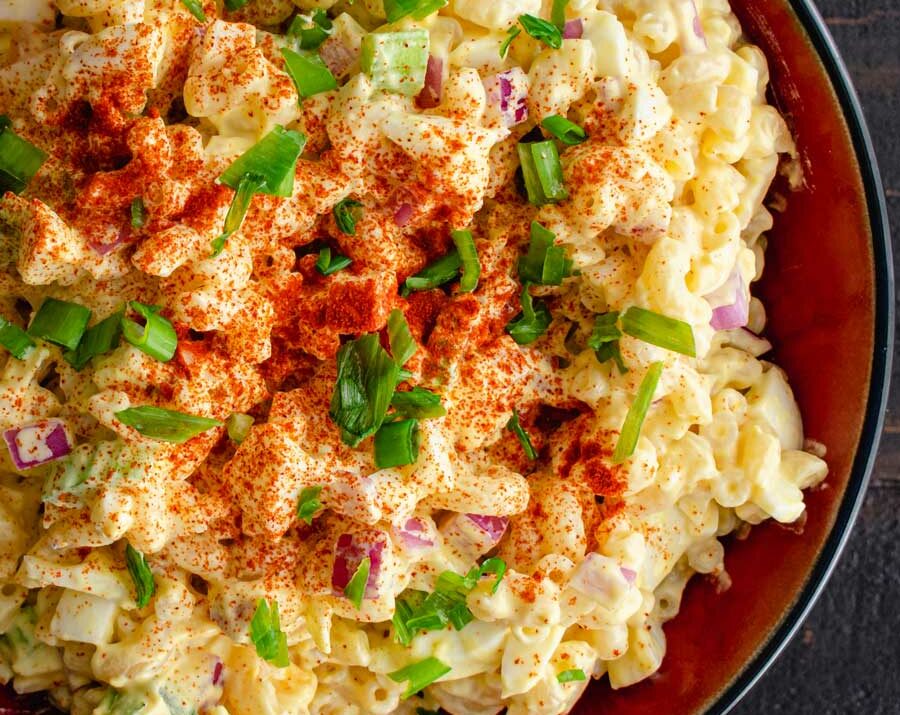 6 ounces short cut elbow macaroni
diced or sliced radishes, green peppers & green onions  (equaling the amount of the cooked macaroni)
2 hard cooked eggs, sliced
2 tablespoons chopped tarragon leaves
2 tablespoons chopped basil leaves
2 tablespoons chopped thyme leaves
1 tablespoon chopped marjoram leaves
scant teaspoon chopped mint leaves
salt & pepper, to taste
Hellmann's mayonnaise (don't substitute)
Prepare the day before serving to allow flavors to blend. Cook macaroni according to package directions. Rinse under cool water. Add vegetables, eggs, herbs and seasonings and mayonnaise. Additional mayo should be added the next day to moisten the salad. Makes 6-8 servings.