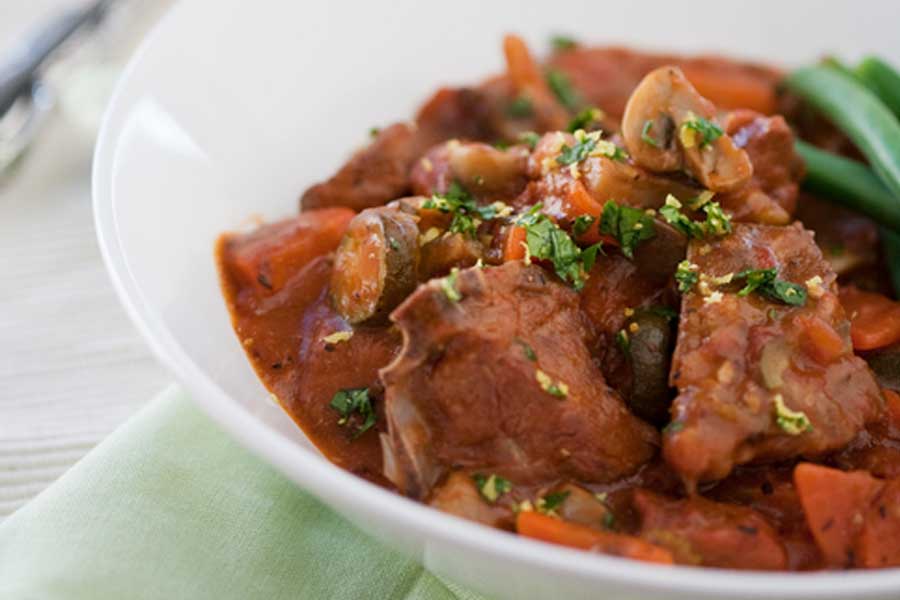 Ingredients
3 pound boneless lamb cut in 1-inch cubes
5-6 cups water
2 cloves garlic, minced
1 tablespoon salt
1/4 teaspoon pepper
8 to 12 medium carrots cut into 1-inch lengths
6 shallots cut in half crosswise or 12 tiny onions or equivalent onion chunks
6 small potatoes , pared and quartered
1 teaspoon dried basil
5 ounces frozen peas
3 tablespoon snipped parsley
Directions
Coat meat generously with flour. In large pot, brown meat in hot, light olive oil. Add 4 cups water, garlic, salt, pepper.
Scrape rue from bottom of pan and sprinkle flour into pot. (I do not measure the flour, but there is generally 1 to 2 tablespoons of flour left from the flouring of the meat.) Cover and simmer 45 minutes or until meat is almost tender.
Add carrots, shallots or onions, potatoes, basil and 1 to 2 cups water. Bring to almost a boil. Turn down to simmer, cover and cook for 20 minutes or until vegetables are done.
Add peas and parsley. Cook 5 min. uncovered. Season with salt and pepper.
Serve!