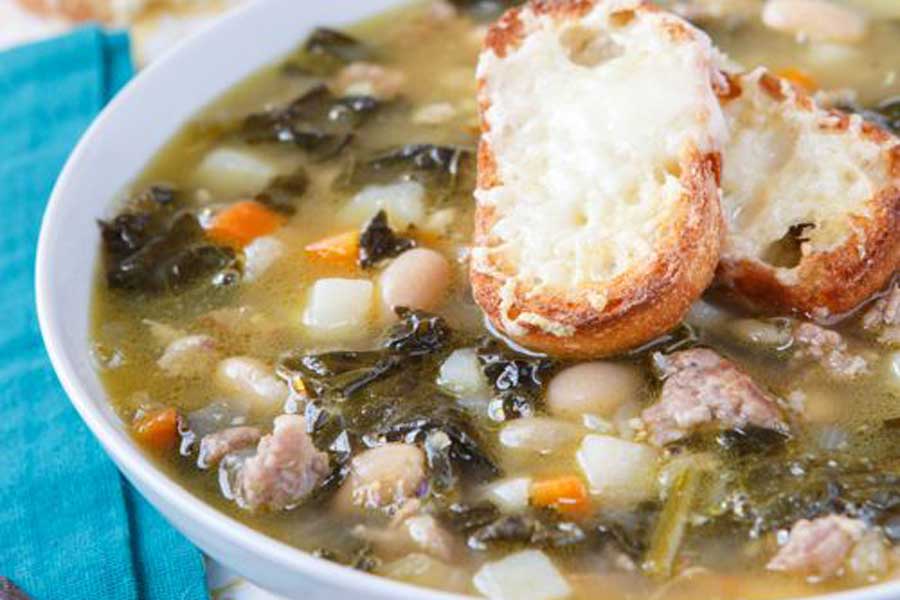 Ingredients
2 pounds Italian sausage
3 carrots, peeled and chopped
1 sweet onion, chopped
4 cloves garlic, chopped
3 quarts (12 cups) chicken broth
2 (14.5 ounce) cans diced tomatoes, with juice
2 (15 ounce) cans cannelloni beans
1 tablespoon dried basil
1 tablespoon dried oregano
8 ounces spinach leaves
salt and pepper to taste
grated Parmesan cheese for topping
1/2 pound soup shells
Directions
Remove sausage from casings and brown over medium-high heat in the bottom of your largest stockpot. Crumble sausage as it browns.
Add the carrots, onion and garlic and saute until tender and starting to turn a bit golden, about 7 minutes.
Add the chicken broth, tomatoes, beans and basil. Bring to a boil over high heat, then reduce to a simmer. Cover the pot and continue cooking, about 7 minutes.
Stir in the spinach and cook until just wilted. Taste and season with salt and pepper, according to your preference.
Cook noodles per package directions.
Combined noodles with soup.
Serve hot garnished with grated Parmesan, if desired.