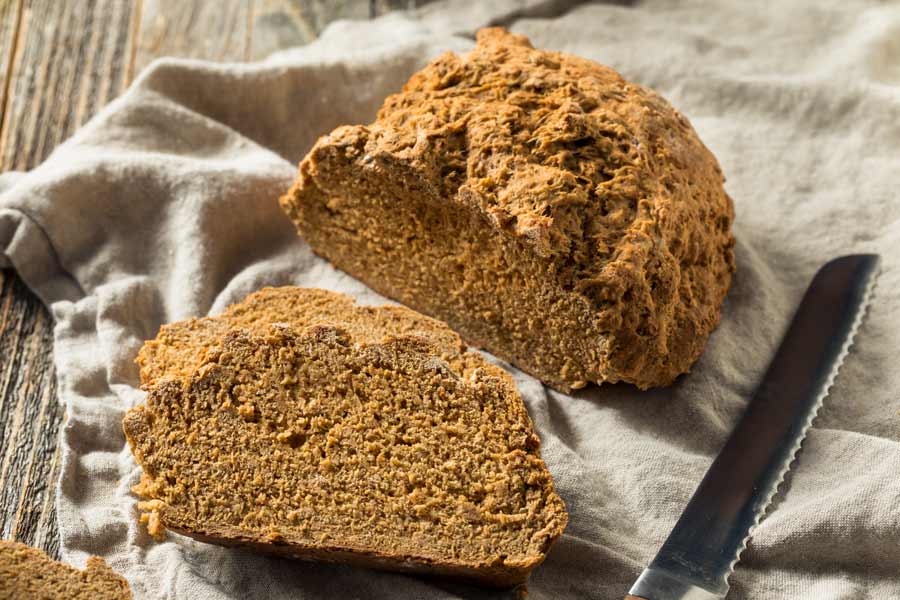 Ingredients
2 cups all-purpose flour
2 cups whole wheat flour
2-3 tablespoons sugar
1 teaspoon salt
1 teaspoon baking soda
2 teaspoon baking powder
1 1/2 cup buttermilk
2 tablespoons butter, melted
Directions
Preheat oven to 400 F. Lightly grease baking sheet or line with parchment paper.
In large bowl, stir together flour, sugar, salt, baking soda, and baking powder. Pour in buttermilk and melted butter. Stir together until blended; some lumps will remain.
Turn dough onto floured surface, knead about 10 times or until everything holds together. Shape dough into ball; place on prepared baking sheet. Cut deep cross in the top.
Bake bread about 40 minutes or until paring knife inserted into center comes clean.
Remove bread from the oven and cool on a rack.
Serve warm or at room temperature.