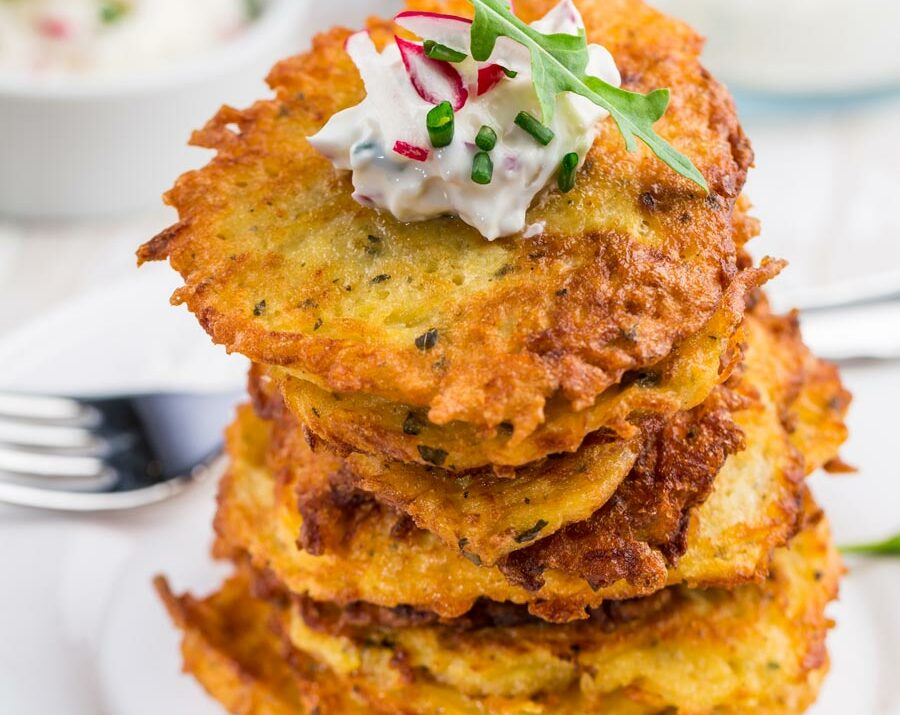 2 medium russet potatoes, peeled & divided
2/3 cup all-purpose flour
1 teaspoon baking powder
1/2 teaspoon salt
2/3 cup buttermilk
4 tablespoons butter
Cut 1 potato into 1-inch chunks; place in small saucepan and add cold water to cover. Bring to a boil and cook until tender. Drain, mash the potato and transfer to a bowl. Shred remaining potato on large holes of box grater and add to mashed potato. Stir in flour, baking powder, and salt until blended. Stir in buttermilk. Melt 1 tablespoon of butter in large skillet over medium heat. Drop four slightly heaping tablespoonfuls of batter into skillet. Flatten into 2 1/2 inch circles. Cook about 4 minutes per side or until golden and puffed. Remove to plate and cover to keep warm. Repeat with remaining batter and butter. Serve with applesauce, sour cream, or maple syrup.