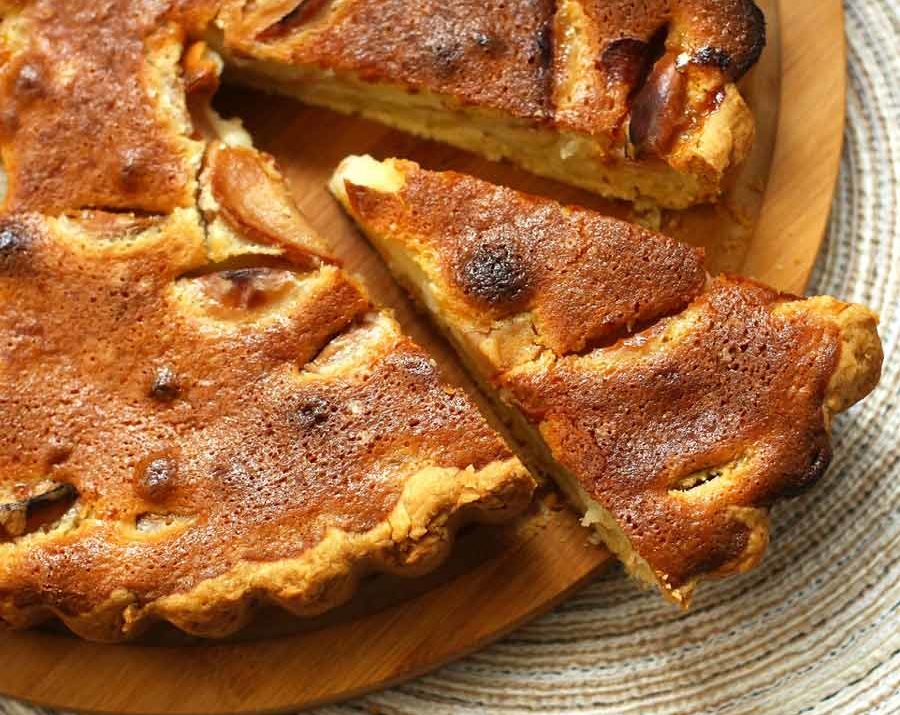 Ingredients
For Pie:
2 tablespoons flour
1/8 teaspoon salt
3/4 cup sugar
1 egg, unbeaten
1 cup dairy sour cream
1 teaspoon vanilla
1/4 teaspoon nutmeg
pastry for 9-inch pie crust
2 cups diced apples
For Spicy Topping:
1/3 cup sugar
1/3 cup flour
1 teaspoon cinnamon
1/8 teaspoon nutmeg
1/4 cup butter
Directions
For the pie, sift together flour, salt and sugar.
Add egg, sour cream, vanilla, and nutmeg.  Beat to a smooth, thin batter.
Stir in apples.
Pour into pastry-lined pie pan.
Bake at 400 F for 15 minutes, then 350 F for 30 minutes.
Meanwhile, make spicy topping by mixing the sugar, flour, cinnamon, nutmeg and butter.
Remove pie from oven and sprinkle with spicy topping.  Return to 400 F oven for 10 minutes to brown.
Serve with ice cream or whipped topping.