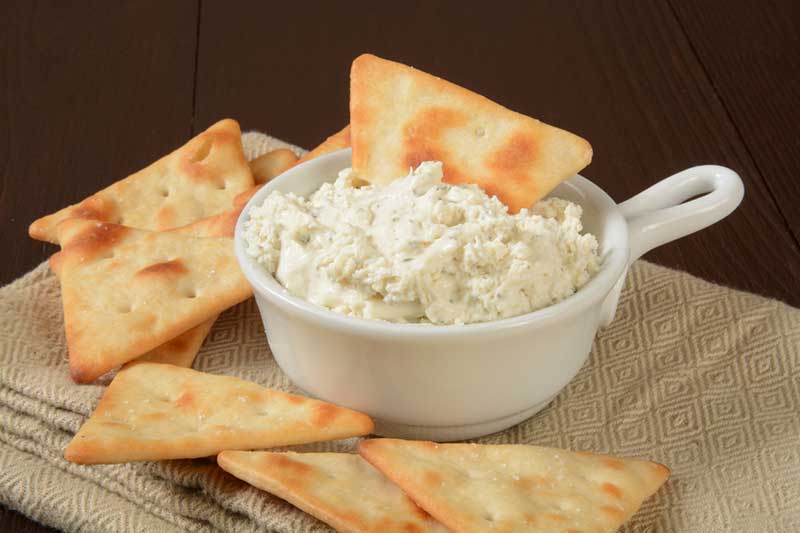 Ingredients
8 ounces cream cheese, softened
1/3 cup mayonnaise
3 green onions, chopped
pinch black pepper
pinch nutmeg
8 ounces shredded Swiss cheese
1/4 cup sliced almonds
Directions
Preheat oven to 350 F.
In medium bowl, combine the cream cheese, mayonnaise, onions, pepper and nutmeg. Stir in Swiss cheese. Transfer to an ovenproof glass bowl (a pie plate works well). Sprinkle with 1\2 the almonds on top.
Bake for 8 minutes. Stir and bake for additional 8 minutes. Sprinkle remaining almonds on top and serve with crackers.