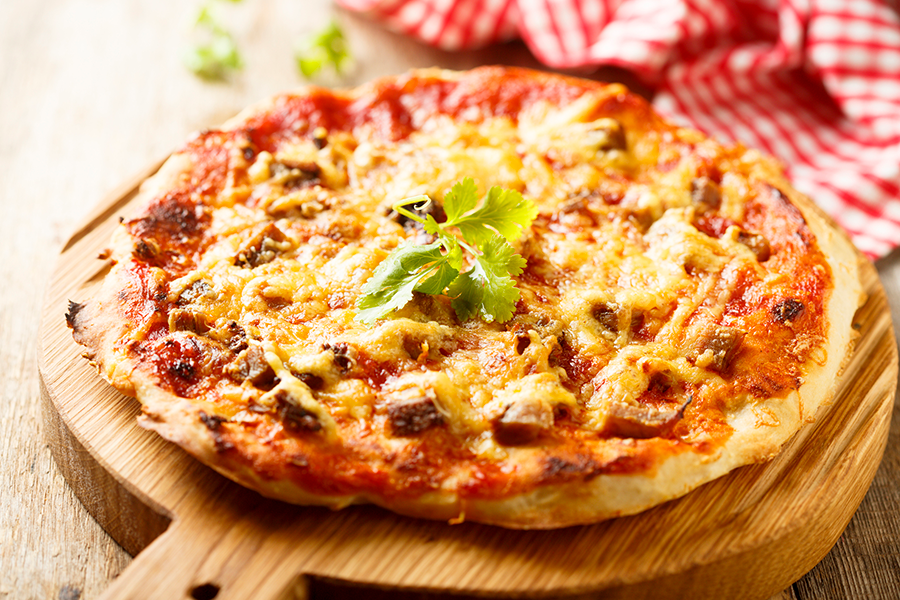 Ingredients
Crust Recipe:
yeast, 1 pack (2 and 1/4 teaspoons)
1 cup warm water 105-115°
2 1/2 cups flour
2 tablespoons olive oil
1 teaspoon sugar
1 teaspoon salt
Dissolve yeast in warm water in a medium sized bowl, let stand for 5 minutes. Then add remaining ingredients. Stir vigorously for 2 minutes, then let rest for 5 minutes. Preheat oven to 425 degrees and grease 2 cookie sheets or 2 12-inch pizza pan place rack in lowest position in oven. Divide dough in half. Pat each half into 11-inch circle on cookie sheet with floured hands. Sprinkle crust with mozzarella cheese spoon tomato sauce mixture over cheese top with your favorite toppings. And bake one pizza at a time for 15 to 20 minutes or until crust is golden brown.
Pizza Sauce Recipe:
24 ounces of pureed tomatoes (or 1 quart jar)
3 teaspoons Italian seasoning
1 clove of garlic.(we love garlic 1 add 2 teaspoons minced)
2 Tablespoons of brown sugar, it cuts the acid
3 cups shredded mozzarella cheese
I put all of these ingredients into a sauce pan, bring to a boil then turn down to simmer while I make my dough. You will have small amount of sauce leftover, for dipping your crust in, or any reheated pizza tomorrow.
Directions
Add cheese. Our choices of toppings vary from ground sausage, ground venison, ground Turkey (cook these thoroughly), onions-any color, peppers, olives, pineapple, etc.
If using many toppings, go lightly until you have applied them all, otherwise you will have a soggy crust. Experiment with your favorite toppings, and enjoy.