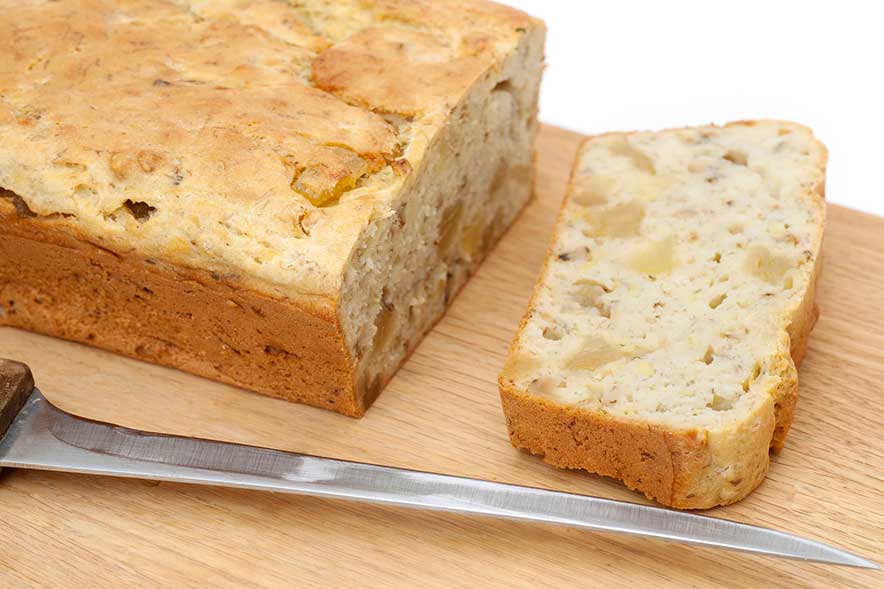 Ingredients
1 cup butter, softened
1 cup sugar
4 eggs
1 cup mashed ripe banana
4 cups flour
2 teaspoon baking powder
1 teaspoon baking soda
3/4 teaspoon salt
1 – 20 oz can crushed pineapple, undrained
1 cup flaked coconut
Directions
Beat butter with electric mixer until light & fluffy. Gradually beat in sugar until light. Add eggs: beat well. Fold in mashed bananas
Stir flour, baking powder, baking soda, and salt into butter mixture till just smooth (don't over mix)
Fold in pineapple and coconut
Spoon batter into 2 greased and floured 9×5 loaf pans
Bake in preheated 350-degree oven about 60-70 minutes, or till toothpick inserted in center comes out clean.