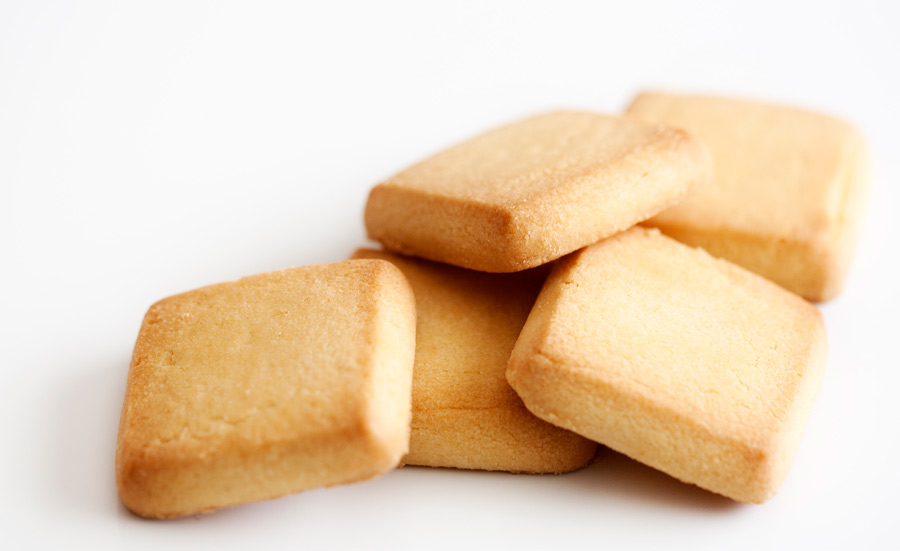 Ingredients
1 cup softened butter
1/2 cup sugar
2 & 1/2 cups flour
Directions
Cream butter and sugar together.
Gradually knead in flour until well blended.
Place in 9 inch ungreased cake pan and roll or press dough in until smooth.
Press the tines of a fork around the edges and prick the middle of the dough.
Bake at 350 F for 10 minutes. Turn down oven to 300 F and bake for 50 minutes until nicely browned.
Run a knife around edge to prevent cookies sticking to pan. Cut into short little squares immediately before cookies harden up.