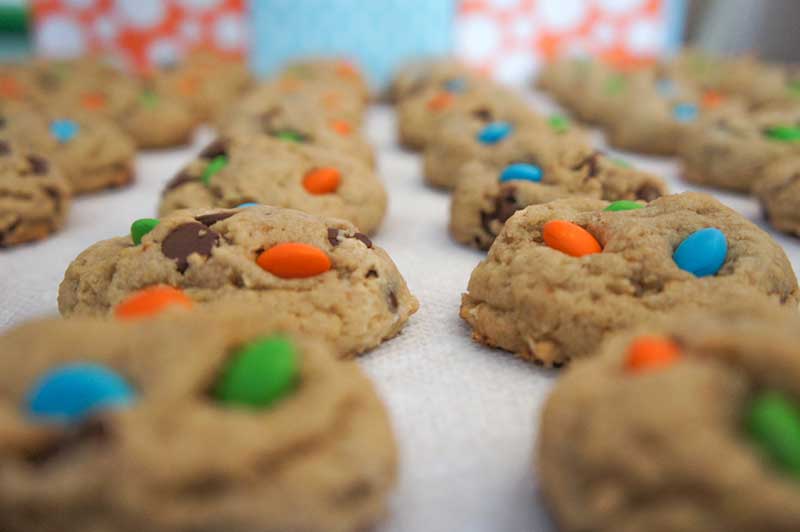 Ingredients
2 sticks margarine or butter
2 cups brown sugar
2 cups white sugar
6 eggs
3 cups peanut butter
4 teaspoons baking soda
1/2 tablespoon Karo syrup
1 teaspoon vanilla
1 cup M&Ms
1 cup chocolate chips
7-9 cups oatmeal ( not quick)
Directions
Combine margarine, brown sugar, white sugar, eggs, peanut butter, baking soda, Karo, & vanilla.
Then add chocolate chips, M&Ms, and oatmeal.
Drop by teaspoonful or roll into balls & slightly flatten.
Bake at 350 degrees for 8-10 minutes until done.
Yield 14-15 dozen cookies.
For larger cookies use an ice cream scoop to measure dough, flatten, and put 6-8 cookies on a cookie sheet.
Bake still 8-20 minutes!