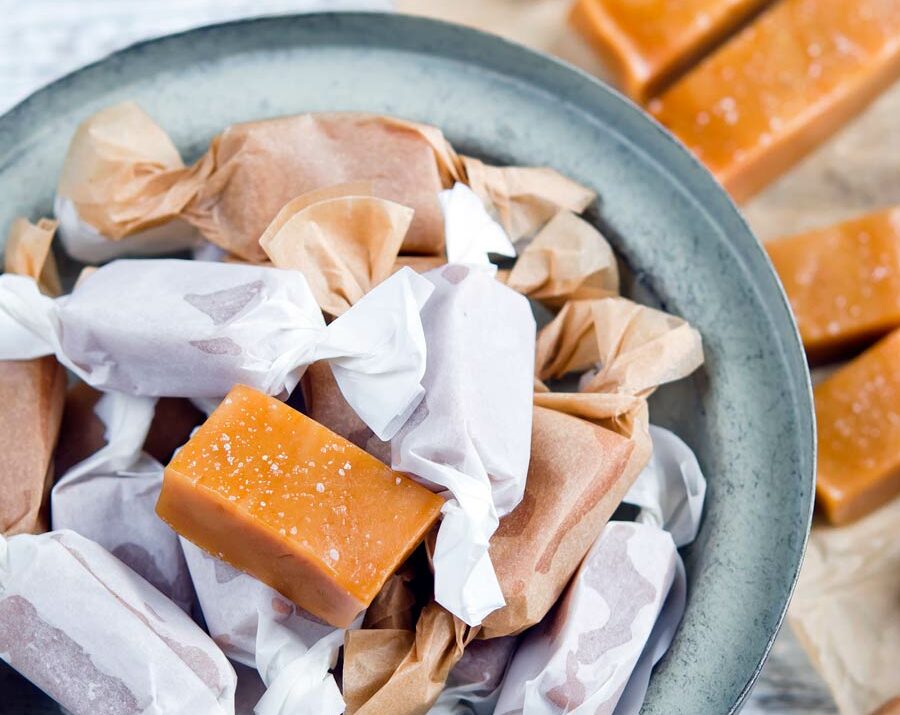 2 sticks butter
2 cups sugar
1 cup light corn syrup
1 cup condensed milk
1 teaspoon vanilla
Butter the bottom and sides of a 9×13 inch pan and set aside. In a medium sized pan, add the butter, sugar, corn syrup, and condensed milk, and stir to mix. Stirring constantly, cook on high heat until the mixture boils, then turn down to medium-high heat, until the temperature reaches 240 F on a candy thermometer. Remove pan from heat and add 1 teaspoon vanilla. Pour caramel into prepared 9×13 inch pan and cool to room temperature. Slice caramels into squares with a sharp knife. Wrap the pieces individually into precut rectangular pieces of wax paper. Twist the ends of paper to hold caramels within. *Be sure to cool completely before wrapping or the paper will melt and stick to the caramels.